While there have been enormous changes to higher education in 2020, and it's still a fluid situation, we decided it's time to take a look at what it all means for higher education marketing and admissions teams.
According to McKinsey & Company, higher education enrollment as a whole has traditionally increased during recessions by about 5 to 10 percent a year. While this go-around is as unique as any, there will likely be big winners and some losers as a result of this shift in student behavior.
Institutions with robust online learning will be in a position to thrive long-term while over half of schools that don't have established online learning programs will struggle to keep up. Regardless of the situation you currently find yourself in; there are things within your control that can help point your institution in the right direction.
As a higher education leader during the COVID-19 crisis, here are the five marketing and communications strategies you should consider bringing to the table.
1. Be Overly Proactive With Communication - First Focus on Current Students and Faculty
During times of stress and uncertainty, there is no such thing as over-communication; it can make all the difference. Current students, faculty, and administrators face hard decisions, and everyone is seeking immediate answers to their questions. As schools have made a move to online classes, students want to know what their school is doing to help set them up for success. This is especially true as the prospect of most, if not all, higher education continues to take place online into the Fall.
According to the New York Times, some believe students may opt for a gap semester or even year, which could have a significant impact on revenue. It's not just their education they're concerned about; it's every facet of campus life, including learning environments, housing accommodations, tuition reimbursement, or campus health measures. Communicating well with your current students and faculty will help you protect your reputation and avoid any spikes in negative sentiment on social media, which is something numerous institutions have already seen.
2. Ensure Enrolled Students Show Up for Fall 2020
According to a recent study by Niche.com, close to 40% of high school seniors have yet to make their final enrollment decision. This includes students still weighing their options as well as those reconsidering a decision they've already made. As marketers, we often like to focus on finding the next prospective student, but right now it is most important to focus on those who have already enrolled or at least have been extended offers of acceptance. In a recent article in the LA Times, campus officials at Cal State Northridge said they were expecting 38,400 students in fall but have no clue how many will actually attend come the first day of class.
You'll want to evaluate mobile app platforms like Modo Labs that can help you engage with prospective and current students to enrich the overall university experience. While these tools can generate incredible returns, they take time to implement properly. In the short-term, you'll be able to communicate the best by using platforms you already have in place. Those who are still making a decision or considering switching are using online resources more than ever to provide them the information they need — relying more on college search sites, student reviews, social media, and virtual tours to evaluate their choices. The dining hall is no longer the selling point for prospective students, but Instagram Stories and Twitter updates are.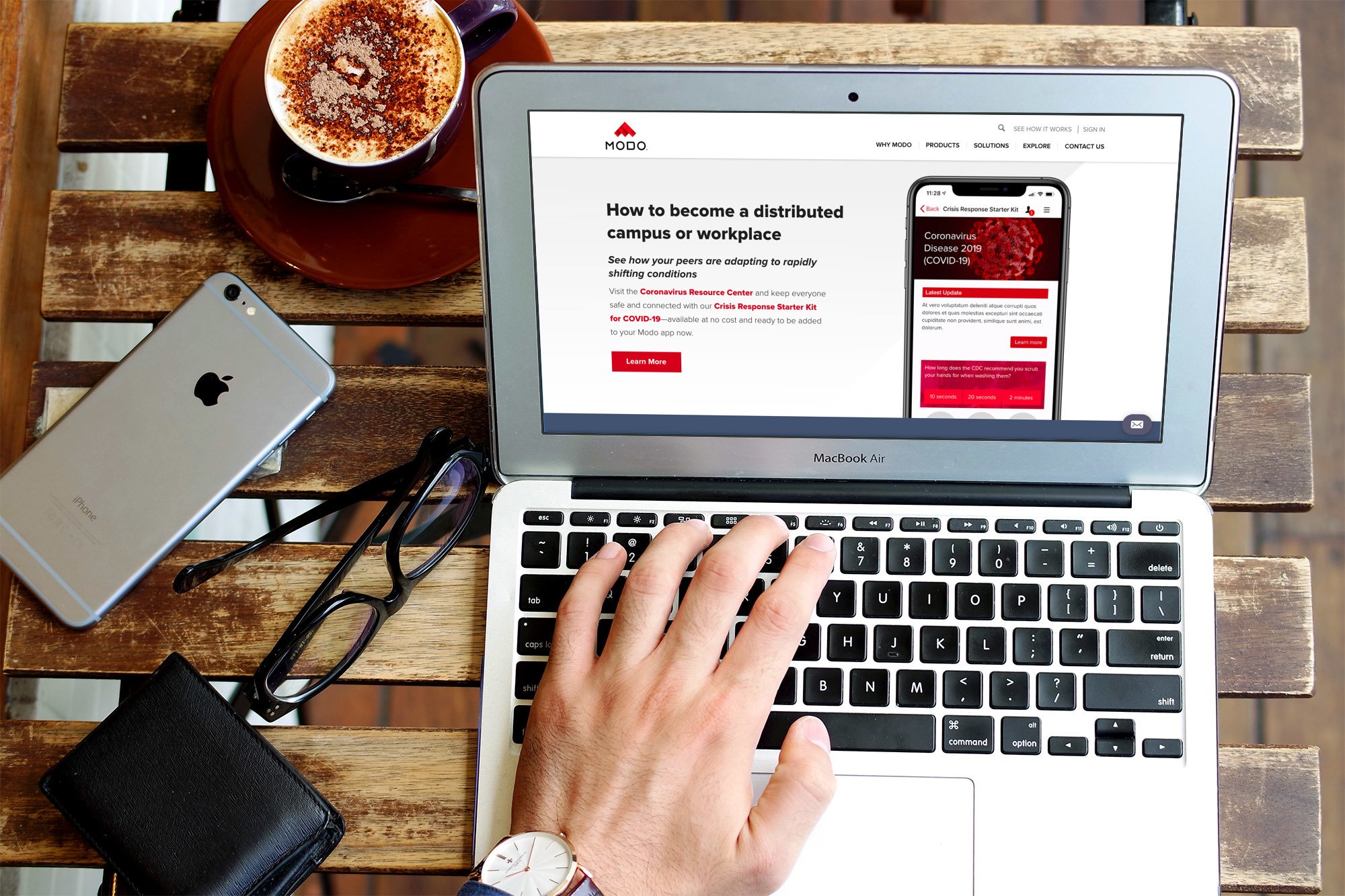 3. Pour Fuel on the Virtual Fire if You've Already Invested in Distance Learning
If you're already heavily invested in distance learning platforms like Arizona State University has for years, you are likely serving your current and prospective student body well through this shift in learning. In the long-term, you have an opportunity to see a boost in enrollment inquiries, but in the short-term, you might consider these strategies to ensure you nurture students who have already expressed interest in your institution.
While most institutions already use student testimonials, this is a great time to source student testimonials that speak to their experiences with online learning. Students don't expect every piece of content to be polished in the current environment. Using Zoom to create a testimonial is a great way to communicate authenticity.
Create a dedicated team to focus on enhancing the online experience to make it as effective as in-person classes are. Communicating this to prospective students will make it clear that you take distance learning seriously.
Many institutions rely on in-person tours to make a lasting impact on students. As social distancing halts campus tours, make virtual tours as memorable and high-touch as in-person tours would normally be. Shift budgets into video and AR solutions to help provide a seamless, immersive experience for prospective students. There are enterprise solutions available but a creative use of Zoom and your social channels goes a long way, as we can see with Grand Canyon University.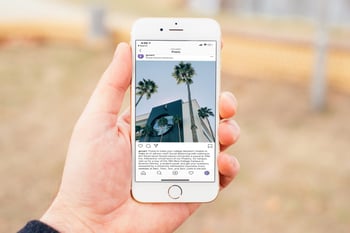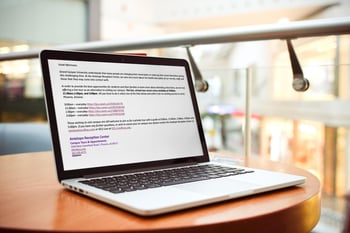 4. Double Down and Market Your Transfer Relationships
If students can't be on campus in Fall 2020, many may opt for local community colleges instead of the 4-year university of their choice. For some, this might be a temporary solution for a semester, one year or more. The goal for the majority of these students will be to move on to a 4-year program once fear and uncertainty have dissipated.
We've found that the ability to transfer credits is one of the most commonly asked questions by prospective students. The anticipated financial fallout from this crisis will only continue to enhance the importance of these questions. While community colleges can tailor their marketing approach to corral students on the edge of deferring a 4-year program, now is also a time for larger universities to expand existing and establish new relationships with community colleges. If communicated correctly it will create another source of prospective students into their student body a year or two down the line. As an example, Pennsylvania Commission for Community Colleges recently announced a broad partnership with Southern New Hampshire University (SNHU) that will provide students from the system's 14 colleges with a hassle-free transfer pathway to SNHU. While many believe this was a win for SNHU if done right, these types of deals can end up being a win for both the community colleges and the 4-year institutions that students will be transferring to.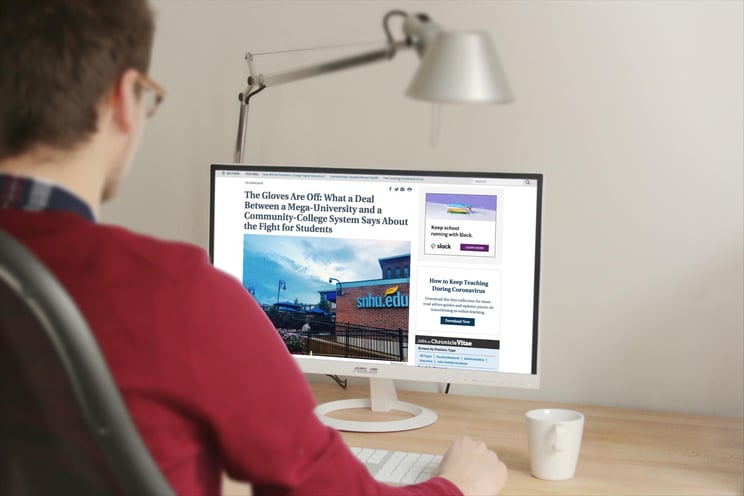 5. Don't Shy Away from the Hard Topics, Starting with Finances
The conversation about college affordability is one both students and families know all too well. Even in an economic upswing, the cost of higher education is an investment families weigh heavily. The current economic situation has intensified the need for these conversations; reports indicate that 70% of prospective students will stay within 180 miles of their home to save money. For those who don't have to burden the cost for themselves, a report by CNBC indicates that only 14% of parents are willing to take on $75,000 in student loans for their child's education. As the COVID-19 recession continues and funds tighten up, the willingness to take on mounds of debt will quickly dissipate.
Current trends indicate a growing number of nationwide unemployment and stock market decline. Combine the two and paying for college tuition out of pocket is simply out of the question. For those who still plan to pursue higher education, their sights will be set on scholarships, grants, and other forms of financial aid. They'll first look to institutions that offer the best benefits packages and make the financial aid application process seamless and straightforward. So, what can you do?
Lead with an honest conversation about finances with your current and prospective students. This conversation about the financial reality puts you in a position of trust and creates the perception that you're open to dialogue.
Provide resources for students to learn about their options with access to a knowledgeable advisor that can discuss their financial situation and will build trust and help students feel supported by their institution.
This communication strategy is to ensure your students feel heard and understood and that the quality of their education is a shared priority.
Take Advantage of Opportunities As They Arise
Sure, most of what you hear is bad news these days, but this is an opportunity to focus on the things you can control and what is most important to your institution. We know the Student Journey is likely to change significantly, new audiences will emerge that had previously not been a priority, and without a doubt, certain schools will thrive. Above all else, work with your fellow educators, administrators, and institution — we're not alone in this challenge and we have the power to work together to ignite great change.
Higher Education Marketing and Enrollment Strategies
LaneTerralever is an agency that specializes in developing higher education marketing strategies for clients, including Rio Salado College, Southern California University of Health Sciences, Universal Technical Institute, Northcentral University, and Touro University Worldwide. We often conduct primary research to understand the needs of our client's customers so we can make the most informed marketing strategies possible. In our latest white paper, we aimed to gain a better understanding of the motivations and barriers facing non-traditional students as they consider a return to school. Download the white paper here.