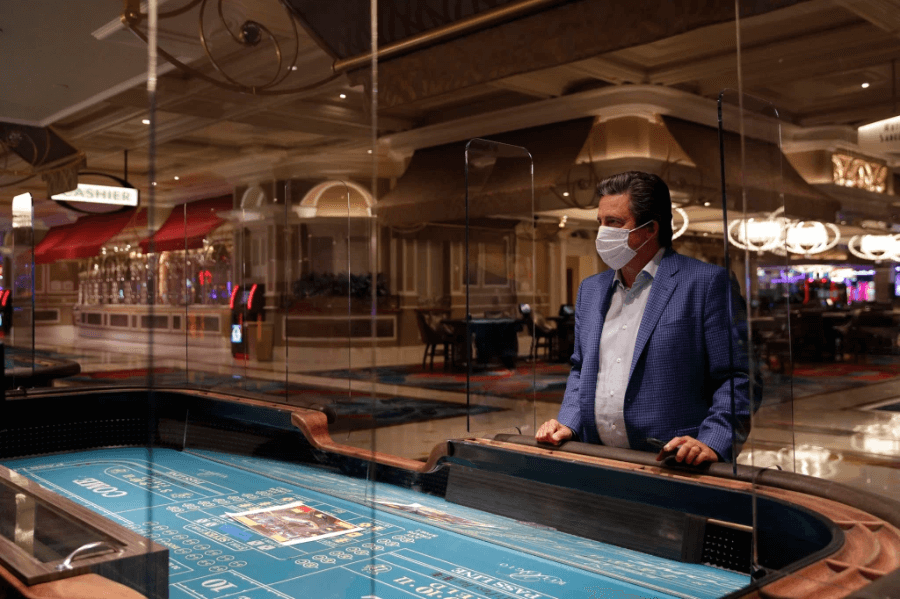 Casinos Have Been Severely Impacted by COVID-19
Our day-to-day lives no longer look the way they did at the start of 2020. Everything from our work lives to our home lives looks much different as we continue to adjust to a new normal as a result of the COVID-19 pandemic. It has affected, not just our day-to-day, but also the way nearly all industries operate, particularly those that rely on high-touch interactions.
The gaming industry — both casino and lottery — has been impacted more than most. As a result of the pandemic, gathering places across America shut their doors to slow the spread of the virus. According to a report by the American Gaming Association (AGA), 973 casinos across the country were already closed by March 23, impacting roughly 650,000 employees. Shortly after the initial shutdown, AGA estimated that two months of shut down could result in more than $43 billion in lost revenue for casinos. While some have started to recover, these are still staggering numbers to consider.
Lotteries Mixed Sales Results Vary By State
Meanwhile, the effect of the pandemic is having a very mixed impact on lotteries. Lottery players have not faced the same limitations as casino goers. Most lottery tickets are accessible at "essential businesses'' like convenience and grocery stores. That said, numerous states with stricter lockdown measures in place like California have reported a significant decrease in sales. Other states like Oklahoma, Arizona and Georgia have reported increases in sales. The increases in sales are largely driven by an increase in scratch ticket sales which offer the instant gratification that is missing in many consumers' lives these days. For example, in Oklahoma, total lottery sales were just over $7.7 million for the week ending April 25, up about 75% compared to the same time last year according to Jay Finks, Marketing Director. As another point of reference, in April and May of 2019, Arizona Lottery sales totaled $185.5 million. During that same time period in 2020, sales spiked to $222 million.
5 Opportunities for Marketers to Consider Going Forward
While casinos and lotteries have been impacted in unique ways, there are certain things marketing teams from either gaming category should consider going forward. We've put together our thoughts and observations on the changing playing environment and shifting consumer behaviors that will impact your efforts to re-engage loyal players and potentially target new audiences going forward.
1. Consumers Have Adopted a Saving Mindset — Adjust Your Messaging Accordingly
As of April 2020, US consumer saving is up to 33% of disposable income. In 2013, savings was at 12% and have sat around 7% ever since according to CNBC. This comes as a staggering number of Americans have applied for unemployment due to COVID. This is a financial reality marketers must consider as some states open up casino doors and state gaming operations.
Consumers are not in the same place financially as they were at the start of 2020 and messaging must be adjusted to speak to this new savings mindset that has become the norm. Transparent messaging is important for any business during times like these, however, it's especially important for the gaming industry to encourage responsible and informed play for all. Combating the negative perceptions some have about lotteries and casinos can start with changing the narrative more toward the contributions the gaming industry makes to its own communities. Historically lotteries and in some cases casinos have told these stories through their marketing efforts. This is the time to bring these stories to the forefront more than ever.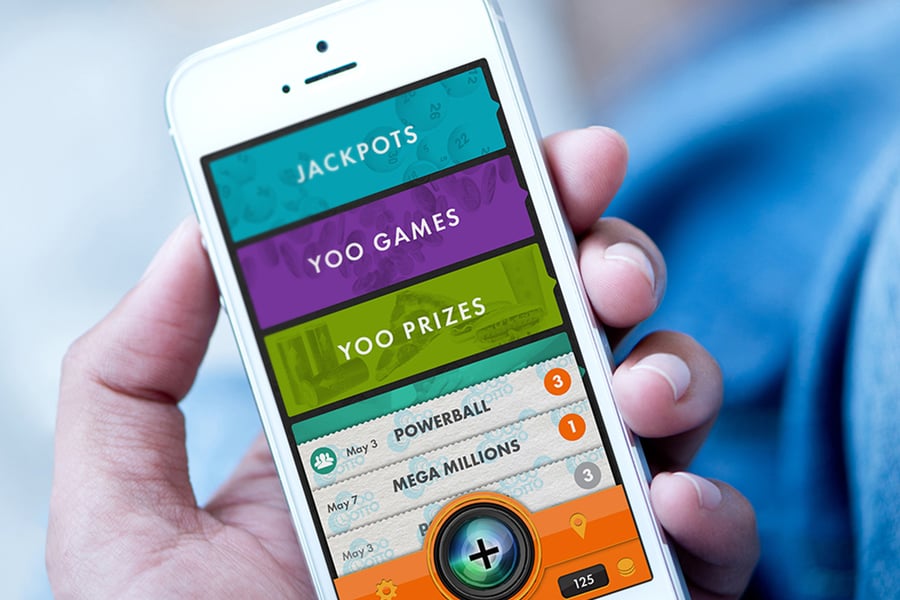 2. Engage Younger Demographics on Mobile — Learn From Retail Investment Platforms Like Robinhood
Easy-to-use investment platforms like Robinhood have seen a huge influx of users as a result of the pandemic. With the median age of Robinhood users being 31, they are resonating with an audience many are seeking to engage. It is suspected that this uptick in users is largely the result of sports bettors and other thrill-seekers not having an opportunity to place bets on any major sports until late July when the baseball season kicks off. This influx of new "investors" has impacted the markets in ways that have most analysts on Wall Street scratching their heads. While we don't know what the future of the market holds, we do believe there can be an opportunity to learn from some of these platforms as they have figured out how to successfully engage a younger demographic.
As lotteries strive to appeal to a broader demographic, the ease of access to the lottery through mobile apps has the potential to attract players in the Millennial and older Gen Z groups. According to an International Game Technology (IGT) global study, 50% of Millennials said it is extremely or very important for a lottery game to be convenient for them to play. Currently, only 9 states have approved online lotteries, a number that is likely to change as a result of the pandemic. While legislators might begin to make changes in the near future, there is some concern that moving games online could hurt traditional retailers of lottery tickets who usually make about 6% commission on the tickets they sell and a cut of the profit that is won.
Regardless of your state's progress or lack thereof on internet-based lottery, there are a number of ways you can leverage mobile to boost awareness among younger consumers who are potentially valuable, but currently low-play consumer segments. Consider creating a mobile app or experience that gives them the ability to compete with friends, even if not with real money, in a way that creates a shared experience much like they currently have when sharing their stock picks with friends. We know these younger generations support the experience economy and show a propensity to interact with brands in person as long as their investment of time and money results in a memorable and worthwhile experience. Lotteries have an opportunity to become one of those shared digital experiences.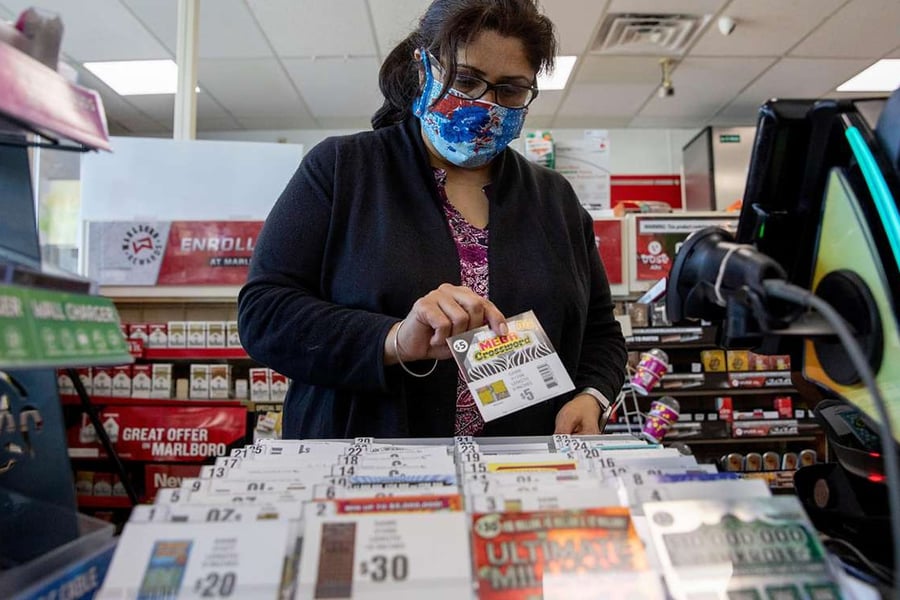 3. Assure Players By Communicating Health Measures You've Put In Place
The changes taking place are not exclusive to the gaming industry. Players are well aware of the health guidelines now in place at the businesses they frequent. Players, as consumers, want to know what the businesses they visit are doing to keep themselves and others safe during uncertain times. Edelman, a global communications firm, reports that 77% of consumers claim that brands should not ignore or turn a deaf ear to the crisis in their marketing communications, but rather make sure to recognize it and acknowledge the impact on people's lives (Harvard Business School).
Sure, players may not want to be bombarded with messaging that reminds them of the severity of the restrictions, but they do want frequent updates regarding their safety when returning to their favorite machine or seat at the table. For lotteries, this can be a little bit more tricky as there is less control over individual retail locations selling tickets. That said, you can still communicate any steps you've taken to encourage retail partners to keep players safe. Ultimately, as a gaming brand, showing solidarity between what players need and what you offer as an operator can go a long way toward building new relationships and strengthening existing ones.
4. Focus on the Excitement and Camaraderie of Playing Together
With all of the COVID-19 related health measures in place, casino operators have aimed to create an experience that is as safe as possible for players and staff. While the flashing lights, ringing bells, and often endless supply of food and drink that all play into the thrill of being a casino is still there, things are not back to business as usual by any means.
While your first priority should be to communicate the health measures you've put in place, we believe there is also an opportunity to remind people about the camaraderie that exists amongst players. With social distancing measures in place, many people seek out the feeling they used to get from partaking in competition with others or even against the house. For a casino, that might involve showing a group at a blackjack table making the dealer go bust while a lottery could show how the "office lottery pool" has changed as many of us still work virtually. As physical connection has become less prevalent in most people's lives, casinos and lotteries have an opportunity to spark positive emotions by reminding people of the feeling of camaraderie they create for their players.
5. Double Down On Your Loyalty Programs
Loyalty programs have long been the backbone of casino marketing strategies as they offer a way to build trust and strengthen player retention. Casino loyalty programs turn infrequent players into regular players through comps, discounts and stackable rewards. The closing of casinos nationwide has impacted access to games players love, but the question to ask is will it impact their loyalty? When players sign up for a loyalty program, they indicate a level of commitment to the brand. They make the investment with the knowledge that it'll be returned to them through some reward after an additional investment of time and money. Right now, many casinos are adjusting their loyalty programs in the face of the pandemic to keep players coming back and appeal to more infrequent gamers.
Players want to be assured that their rewards retain their value. Segmenting loyalty players and messaging to them differently has always been a casino marketing strategy, but now, more than ever, marketers need to take the downtime to dig into their loyalty program data to curate even more tailored and exclusive play events and experiences for their top players and drive promotions around the most lucrative comps of the past for traffic-driving marketing tactics. Start reaching your loyalty base with high-value rate of play incentives and big giveaways messages that reflect your appreciation and deliver customized point total messages so players feel valued and remembered. At the same time, consider partnering with food delivery services, grocery stores and streaming services that allow players to continue to feel the value of their rewards outside the casino walls to create a stickier connection with your best guests.
Focus Your Efforts Going Forward
COVID-19 has greatly impacted an industry that was already in flux. The gaming industry, supported by both casino and lottery players, is shifting in the face of changing consumer gaming behaviors, the modes they access their play from, and the state of their personal finances as a result of this pandemic. The messaging opportunities we've identified are specifically in response to the pandemic while the technological shifts to mobile were existing trends that were only accelerated by the current environment. While this isn't the 2020 that any of us planned for, there is an incredible opportunity to use this as a moment to develop a deeper connection to your players through empathetic messaging and investing in the technologies that will enable those deeper connections now and for years to come.
Casino & Gaming Marketing Strategies
This industry perspective was developed by LaneTerralever, a marketing agency focused on creating meaningful customer experiences based on deep strategic insights. We've been fortunate enough to work with leading brands in the casino and gaming industry including Golden Entertainment (10 casinos nationwide), Desert Diamond Casinos, Cliff Castle Casino Hotel, Arizona Lottery, and MGM Grand Las Vegas.
Click on the link to learn more about our experience as a casino & gaming marketing agency. Have an upcoming marketing initiative you'd like to discuss? Tell us a little bit about yourself in the form below and we will get in touch to set up a call.