There were many trends that emerged in 2016, but what will this year bring? eMarketer weighs in on the digital trends for 2017.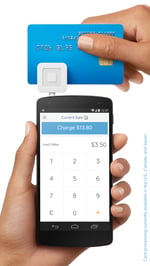 Facebook and Google will be the Leaders in Online-to-Offline Attribution
Both Facebook and Google are developing tools that will look at which offline actions are caused by their online advertising. Facebook uses its own app to track foot traffic and partnered with Square and various CRM and API systems, allowing them to track offline behaviors. Google does something very similar, but is behind when it comes to integration with point-of-sale systems. Of course, there will be other players in this space, but Facebook and Google will come out as the top players in 2017. The O-to-O space will be a big focus for social advertising. According to Mobile Marketing Association, 78% of U.S. marketers said they have already increased location-based mobile ad spending based on the availability of foot traffic data. While O-to-O will be a focus of 2017, not all complexities and issues will be solved this year.
Organic Reach on Instagram will Diminish
One-thing marketers' love about Instagram is Instagram's ability to grow audiences organically, but this year, organic reach will start to disappear. In 2016, Instagram started to display their posts based on what Instagram thought users would like to see (similar to Facebook). This shift meant a brand's post might not even appear on a user's feed. Organic distribution on Instagram won't be a thing for brands any longer, which means more paid ads and creation of better content.
Influencer Marketing Needs to Prove Itself
It is no secret that influencer marketing has been huge in 2016. FTC started noticing influencer marketing by taking action against several companies in 2016, and that is just the beginning. Marketers will be faced with FTC enforcement and groups have started to ban against influencer marketing targeted at children. Measurement for influencer marketing will also begin to move beyond just engagement, as it now needs to show it truly has an impact beyond simple engagement.
ChatBots Won't Become Popular
Many mobile messaging apps have grown, but now companies aren't sure how to handle their bot strategy. Users have been slow to warm up to the idea of chat bots in messaging applications. According to an October 2016 Pingup study conducted by Survata, only 27.4% of US messaging app users had used a chatbot to communicate with a business. Don't expect 2017 to be the year of the messaging bot, while these bots aren't dead, it definitely won't be the year they become common.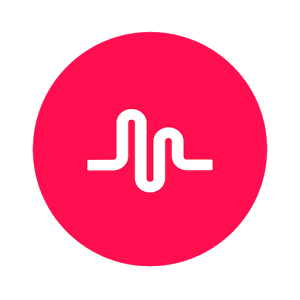 New Social Apps Will Emerge
eMarketer expects apps that promote real-time engagement, with areas of interest like music and video, to really take off in 2016. Lip-syncing app, Musical.ly, is already growing with a teen audience and the app is even starting to do live streaming with the app Live.ly. This app has all the ingredients to become a star of 2017. Snow is another app expected to grow in popularity. Similar to Snapchat, Snow is a disappearing messaging app. It has even caught the attention of Facebook, who tried to acquire this messaging app. A live streaming app called YouNow has already started to become popular with teens and young adults and even was leveraged for the popular show "America's Got Talent." While there are many great apps emerging in 2017, don't expect the next Snapchat or Instagram to emerge.
Any trends you expect to see in 2017? Comment below and let us know!