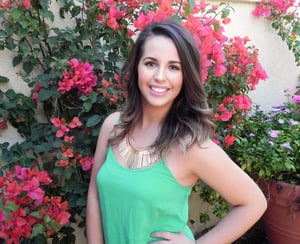 Everyone in the office knows Deston. She is the first person you see when you walk in LaneTerralever's doors, she organizes all of the office and volunteer events and best of all - she orders all of the snacks! So in this month's employee spotlight we are getting to know Deston Hand, our Office Coordinator. Read on to get to know Deston!
Deston was born in Phoenix, lived in California for three years and Portland, Oregon for one year! If you are planning a trip to Portland be sure to ask her what the hot spots are, she will not disappoint.
Prior to landing her awesome job at LaneTerralever, Deston attended ASU and held various positions from the front desk at a salon to full-time nanny. Deston never knew she would end up working in the advertising and marketing industry, but the fun environment and growth potential drew her to LaneTerralever. She emphasizes being open-minded because, in this industry, there are a ton of possibilities and opportunities to learn from every department.
Her favorite part about working at LaneTerralever is how she gets to work with every single person in the company and she loves planning events like our quarterly meetings, volunteering at St. Vincent de Paul and so much more!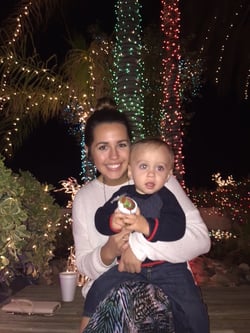 When she is not in the office, you can find Deston trying new places to eat. She looks for great happy hours and good ambiance. Some of her favorite spots are La Grande Orange, Matt's Big Breakfast and Grassroots Kitchen & Tap. Deston also loves to spend hours on Pinterest finding new recipes to cook and buying shoes!
If Deston isn't out trying new spots to eat or on Pinterest there is a good chance she is either watching a documentary, jamming out to some music or spending time with her adorable nephew Brody (pictured on the left).
So what is one thing you probably didn't know about Deston? She has never been out of the country, not even to Mexico! But that doesn't mean she doesn't love to travel, she has been to multiple spots all over the USA, including Nashville, Georgia, New York and many more.
We are lucky to have Deston on our team at LaneTerralever. Next time you come to the office be sure to strike up a conversation, after all, you know where she sits.