Weight Loss Marketing Not an Overnight Success
When the COVID-19 pandemic put many elective surgeries on hold to preserve PPE or to follow state mandates, the industry took a large hit and showcased how important elective healthcare is to the financial bottom line of U.S. hospitals and private providers.
Our latest patient insights report based on a 617-participant survey gauged respondents' attitudes on elective healthcare procedures, the effects of the pandemic, and medical provider communication throughout the entire patient journey.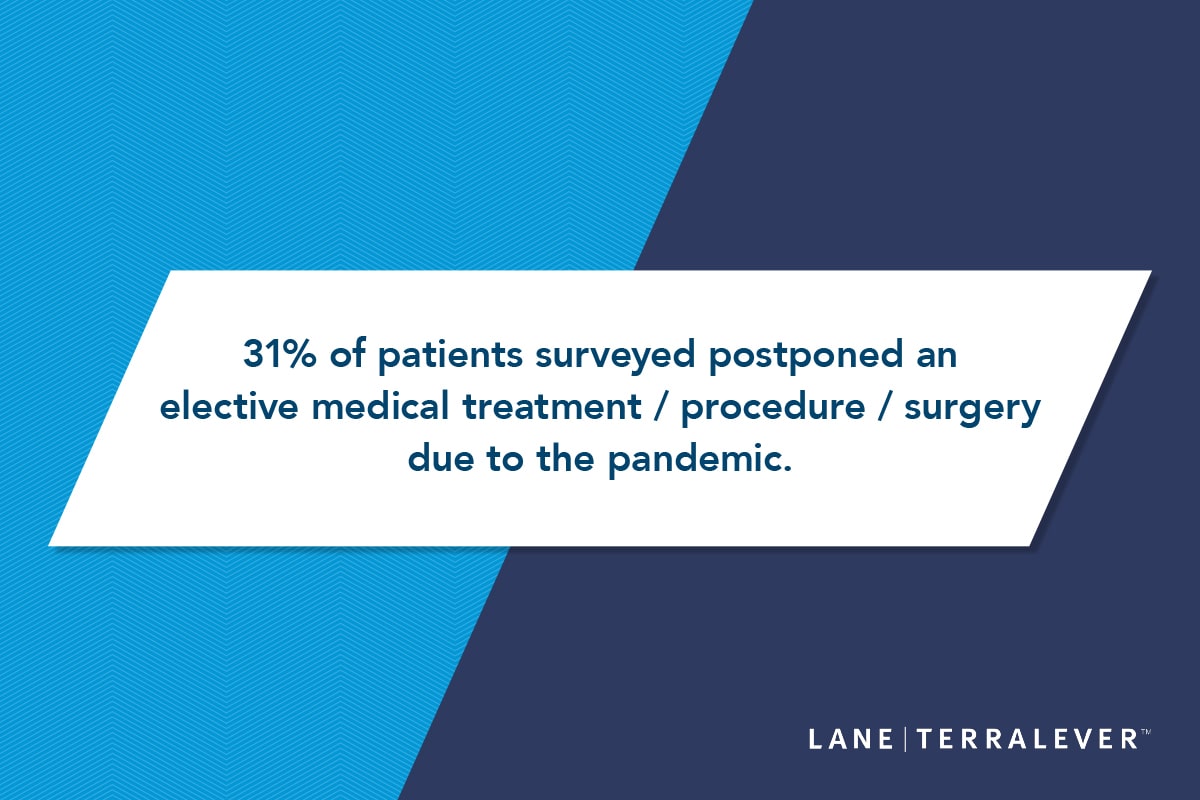 The Post-Pandemic Duality
Between March 2020 and July 2020, there was a 35% decrease in surgical volumes compared to the previous year. Sixty-six percent (66%) of respondents considering elective surgery during this time postponed due to the pandemic, yet 39% do not plan on rescheduling, even with COVID-19 numbers declining.
While a large portion of people are steering clear of hospitals right now, another portion of the population is more dedicated to their health than ever. Two-thirds of those aged 65 and older and 55% of those aged 26-35 are extremely or very likely to take a more active role in their wellness post-pandemic, according to a Health Innovation report.
So how can marketers appeal to those still skeptical about returning to the doctor's office and to those more motivated about their health than ever?
Our patient insights report uncovered a large gap between providers in all elective healthcare industries and their patients. This gap was found both in the communication between both parties AND the patients' experience (what they wished to experience versus the reality). The report aligns these insights with marketing opportunities providers can utilize in order to improve the patient experience, and as a result, draw in more patients of all kinds.
Marketing Insights For Weight Loss Procedures
While our patient insights report spanned multiple elective healthcare industries, the focus of this article will solely rest on weight loss surgery and treatment, and how providers can improve these specific experiences for patients.
In the last 3 years, weight loss surgeries and procedures were considered by 26% of survey respondents. These procedures include liposuction, CoolSculpting®, metabolic and bariatric surgeries such as gastric band/bypass, and numerous other non-surgical weight loss treatments.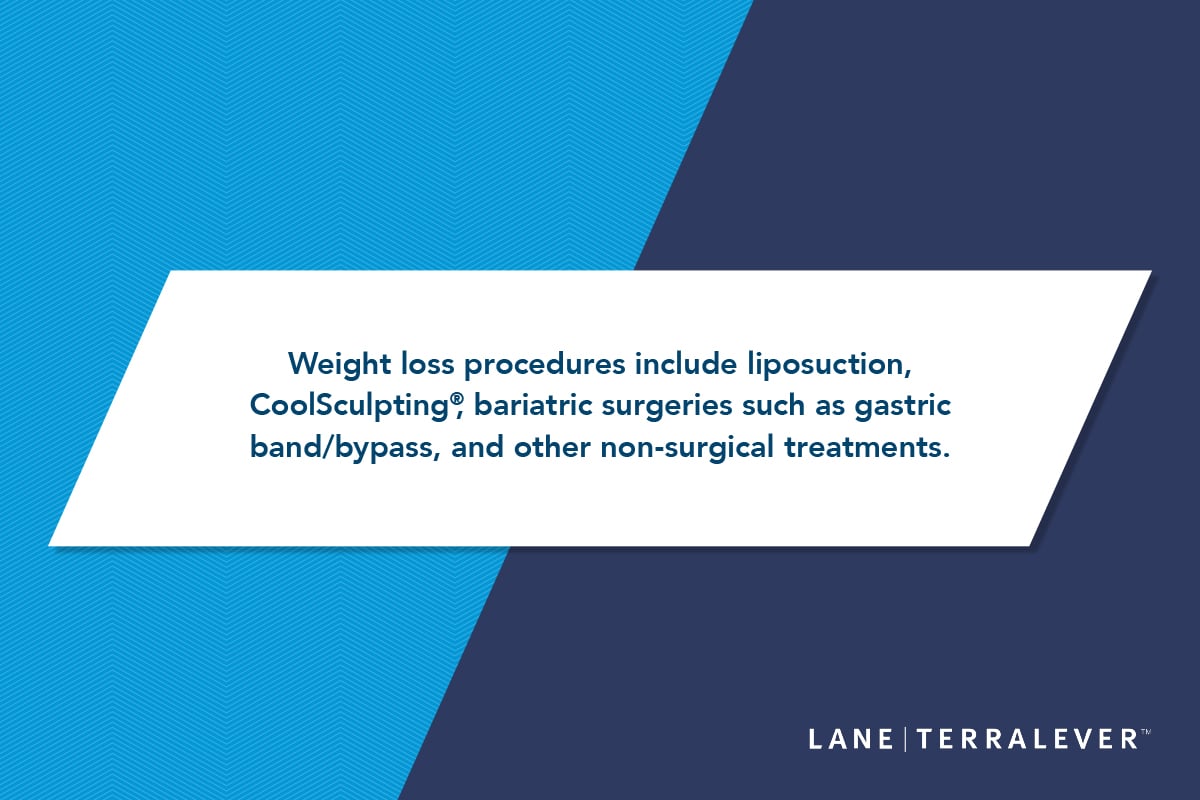 High Cost + Low Satisfaction Are Not a Good Equation
Despite a fourth of survey participants expressing interest in these procedures, only about 1% of eligible patients in the United States receive bariatric procedures to help with weight loss.
While the pandemic may have slowed elective surgeries across the board, 70% of respondents specifically looking at medical weight loss treatments actually postponed due to the cost of the procedure. Since most of these procedures are not due to medical conditions, they could be postponed with ease.
Generally, 56% do not understand all of the costs involved with a procedure. When you factor in higher unemployment rates and less insurance coverage as a result of the pandemic's effects on the economy, procedure costs have become even more unattainable for many. Stamp the word 'elective' on there and all motivation to get professional treatment plummets.
Forty-seven percent (47%) indicated they paid for their elective weight loss treatment using personal funds, while 35% paid with a Health Savings Account (HSA).
Additionally, many potential patients consider bariatric surgeries to be "more dangerous than living with their current weight."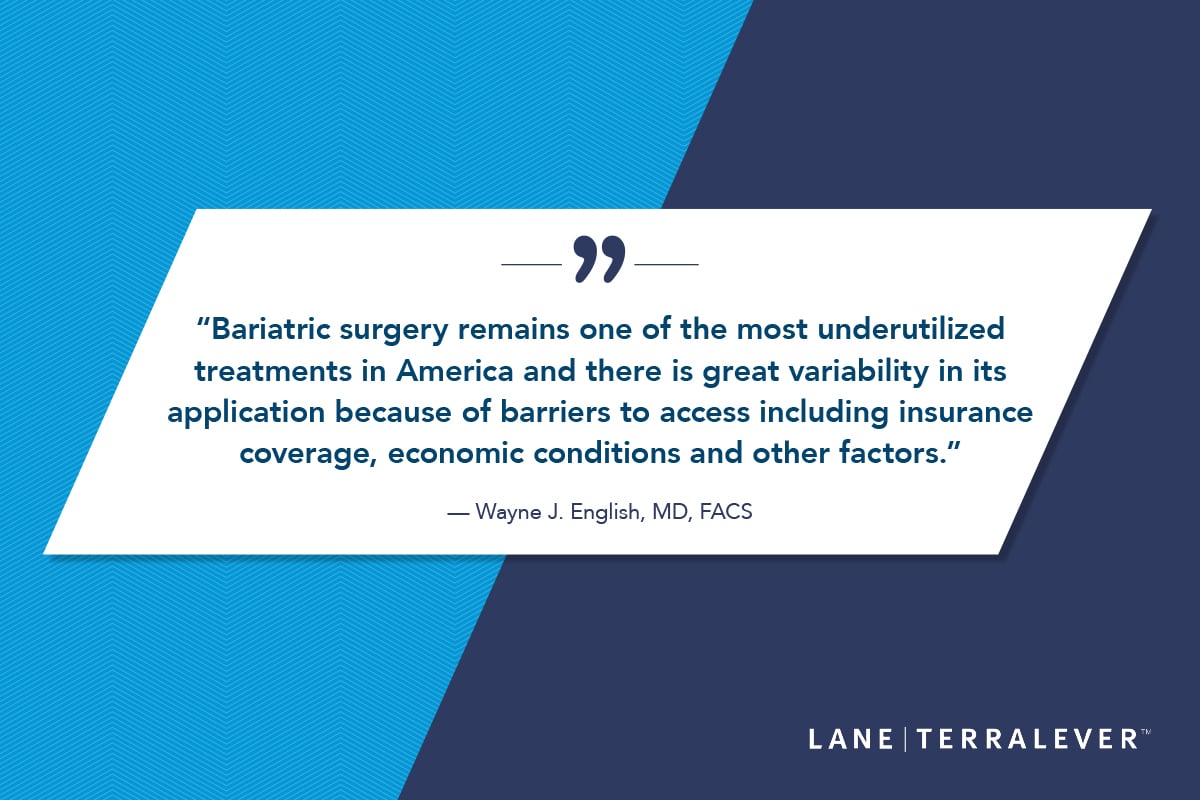 While more eligible adults could be signing up for elective surgeries and treatments to aid them in their weight loss journey, it is important to note that of our survey respondents who had received a procedure of this kind, 73% did not notice any significant improvement post-op.
Most importantly, they're telling others about this lack of improvement: 68% are sharing their experience through word of mouth, with 53% on social media.
Therefore, if costs are high, post-op satisfaction low, and they're telling everyone about it, then it is no surprise that elective weight-loss surgeries are underutilized.


Improving Satisfaction Isn't Difficult
Show the cost is worth it
You may not be able to adjust the cost of an elective weight loss treatment but you can show its value to your patients and make sure they have the ultimate experience.
Go a step beyond just providing educational material on the procedure. If you know in advance that prospective patients are going to question the safety of the treatment, use this opportunity to squash all doubts with credible sources to verify safety! Share other successful patient stories with the client and stay present in their recovery phase.
Don't disappear, follow up
Sixty-seven percent (67%) of elective weight loss surgery providers are not following up with their patients post-op, and 22% are ONLY following up about billing.
Place as much high value on the follow-up process as the consultation phase. Do not drop them off once they leave your table. If they have questions or complaints after the treatment, be there for them. Have your team follow up. Restore their confidence in selecting you as their medical provider.
Find the balance of automation and human touch
While many patients express that they still appreciate a human touch to their provider interactions, it is okay to utilize technology platforms to help you improve your outreach efforts. For example, Podium aids healthcare offices with everything from customer review management, SMS marketing promotions, and Webchat features, allowing providers to share in a two-way dialogue with patients.
But be wary of automating everything. Use these platforms to supplement your face-to-face and over-the-phone interactions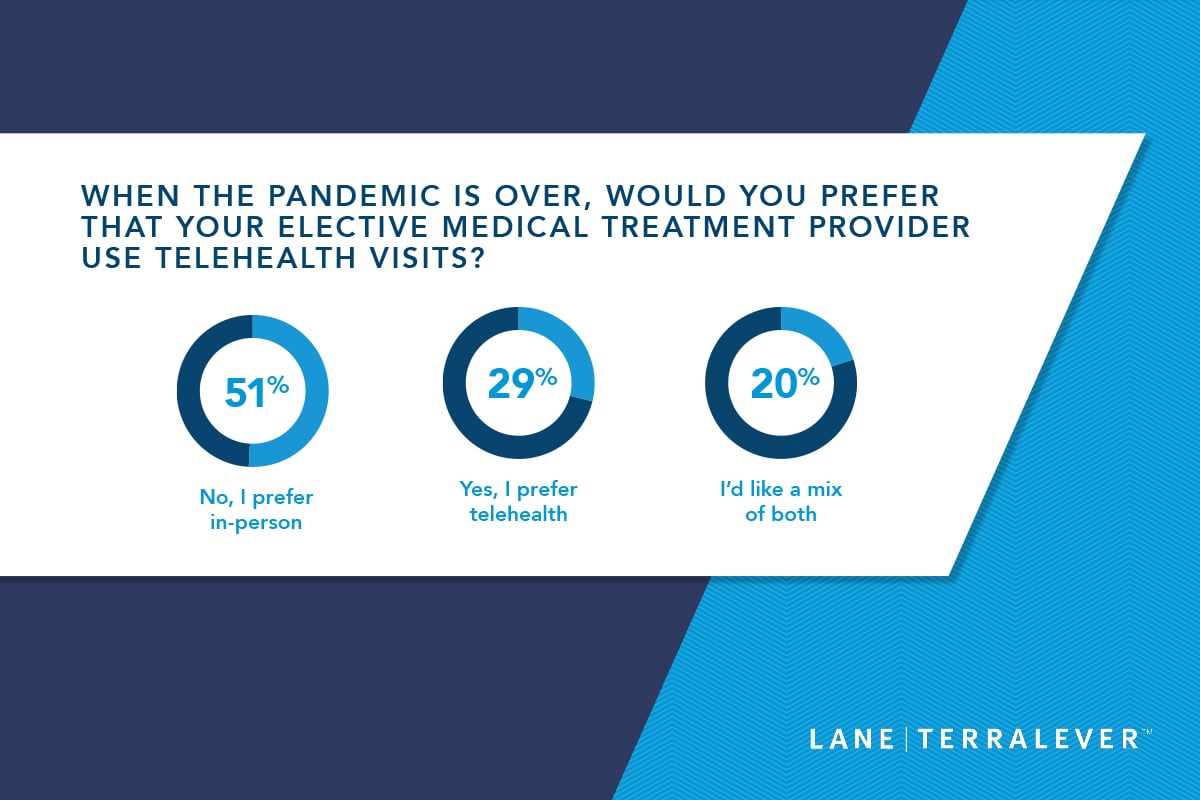 Pay Attention to Personas
We took these survey findings and uncovered three main personas that providers and marketers should pay attention to in order to better understand how these people make their decisions. Download the full report for more details on each persona.
The Casually Interested
A lukewarm prospect, this patient takes their time, relies on the provider's website to answer their questions, and shows mild interest, likely because they believe their lower-income might help them get the treatment costs covered.
The Decider
This patient is more motivated. They typically research a single provider and schedule a consultation fast. These patients are hot prospects, but because of their quick decision-making, providers need to make sure they provide these patients with the ultimate patient experience so they don't doubt the speed of their decision.
The Contemplator
The coolest prospect, these patients need much more nurturing to make a decision. Their research time is long and they bring in their own research. Due to their slower decision-making process, most will fall off the prospect list as they ultimately decide they no longer need the procedure.
Get Marketing Strategies for Elective Healthcare Providers
To learn more about these marketing insights and others for patients considering elective cosmetic procedures and plastic surgeries and how to improve the patient experience, download our latest patient insights report. We'll show you how to close the gap between patient and provider communication and arm with you strategies that keep the patient experience top of mind.
Healthcare Digital Marketing Agency
LaneTerralever is a marketing agency that helps healthcare providers attract qualified patients and improve satisfaction with creative lead generation and seamless digital patient experiences. We are proud to have increased patient volume and satisfaction for providers including HonorHealth, American Vision Partners, Landmark Recovery, NextCare Urgent Care, The Joint Chiropractic, Phoenix Children's, and Risas Dental and Braces.