Nearly a year has gone by since the U.S. Supreme Court ruled in favor of a longstanding New Jersey push to legalize sports betting, disemboweling the Professional and Amateur Sports Protection Act (PASPA), or the Bradley Act. Now, the question we've been asking ourselves is, what can be done today to get ahead of the competition? The financial implications are staggering. Sports betting is a multibillion-dollar industry with an estimated revenue of $150B in 2017, according to Bloomberg – only 3% of which was transacted legally. While states are just beginning to legislate their way through the change, it is estimated that by 2020, more than half the states will have some form of legalized sports betting, according to 60 Minutes.
The new giants of sports betting, the FanDuels and DraftKings of the world, aren't waiting around for the states to trudge through the legal process. These big names have already started and will continue, to put their dollars into high-visibility, big-investment sponsorships that ensure they are top-of-mind with prospective gamblers across the country.
If you are a local or regional casino operator, their strategy can't and shouldn't be your strategy. In order to prepare to get a slice of that pie, a casino marketer must play to his or her own strengths by being much more nimble and savvy with offensive and defensive strategies to retain and protect revenue from existing players. We've compiled our thoughts on how you can prepare before legislation is finalized in your state.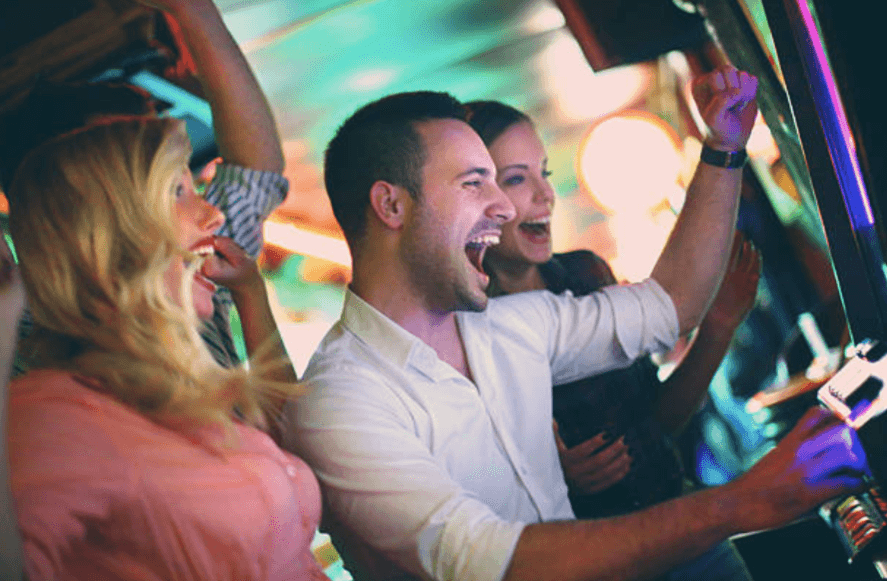 1 - Nurture Existing Players
There are two main audiences to consider here: your current loyal member and the current sports bettor.
The Loyal Casino Player
There is a huge opportunity to get more out of your existing loyal players. Those butts are already in your seats and may or may not be aware of or currently have an interest in sports betting, but they sure do love the feeling of winning they get at your casino.
One priority is nurturing your member database with Email Marketing journeys. Email is highly measurable, with real-time access to metrics like clicks, opens, and bounce rates, and tends to yield a higher ROI than most channels – producing, on average, a 3.8x return on investment, for every dollar spent. Start to create and message incentives that focus on sports to start to draw a tie between their current behavior and a pastime they may already enjoy. By planting the seed now, you're priming your most valuable audience to become even more loyal when laws change in your state.
The Current Sports Bettor: Give Them a New Way to Win
The truth is that a large population of current sports bettors will continue to bet illegally once state laws are sorted out. Why? Because the behavior and practice is already solidified, and there's no real incentive, particularly no financial incentive, to encourage that shift.
However, casinos have a mighty tool in their toolbox that few others share: their rewards programs. Consider how your current loyalty programs could incentivize sports bettors in ways that matter to them. By creating separate tiers for sports betting specific behaviors and marketing those benefits to them now, you can start to create affinity for your brand, so that if and when the behavior flip happens, your casino is top of mind and heart for them.
While laws for sports betting will shake out differently across the country, it's no secret that in states with both land-based and mobile sports betting, many patrons like to go to the land-based book for the atmosphere, and do most or all of their betting on their phones from the comfort of their cushioned seats, according to New Jersey Online Gaming.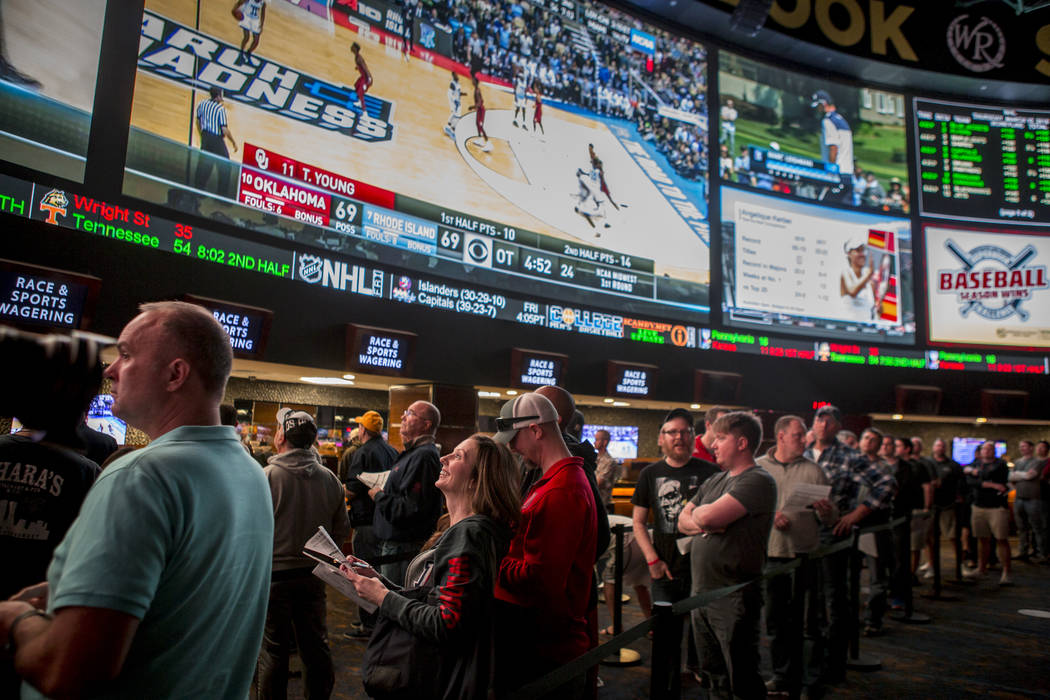 2 - Become a Scene for Major Sporting Events
Events drive traffic, and major sporting events draw incrementally more eyeballs. As a casino operator, you have a huge advantage at your disposal in that you already have the engines fueled to execute event-based marketing. Why not focus more of those efforts on sporting events beyond the traditional March Madness, Super Bowl, or big-name fights?
Capitalize on the sports-watching audience. In 2019, 40 percent of all TV watching by U.S. men aged 25–34 will be of televised sports, and their watching behavior will be heavily influenced by betting activity, according to Deloitte. In the same report, they found that of all those who report betting on sports at least weekly, 44 percent are men aged 25–34, and 21 percent of those in that group who watch televised sports bet daily.
Expand your reach now to target casino guests who are also sports fans or even those who are just in it for a good time, by developing and promoting events that offer new and different audiences a reason to care about your casino and allow them to be welcomed into your community. Intersecting these types of audiences in the earliest stages of their customer journey captures attention in a way that creates more awareness of, and affinity for, a brand they may have never considered.
You may also want to consider testing the waters of non-sports betting events around other high-visibility culture events like award shows, political events, etc. New Jersey, for example, decided to allow pre-event wagering for the 2019 Oscars. New Jersey's cautious experimentation with Oscar betting, which is still illegal in Nevada and is something The Academy resists, seems to signal a willingness to entertain different types of legal betting which can open opportunity for the betting in a different marketplace, according to Inc.com.
Extend your on-property experience into the digital space to nurture a new behavior and become an educator along the way. Online access to betting pools provides people a personal experience to learn and place bets rather than being among highly knowledgeable bettors at casinos and kiosks.
Many other industries engage potential customers with a "learn digitally, convert physically" approach (often using the acronym "ROBO - Research Online, Buy Offline"). Customer review/retail software company Bazaarvoice released a study in February 2018 showing that 80% of retail shoppers use their smartphone for research when making brick-and-mortar purchases (half of that use was focused on learning through reviews). Guests venturing into sports betting are likely to follow a similar process and delivering high-value, learning-based content could be a highly effective approach to building credibility and brand affinity.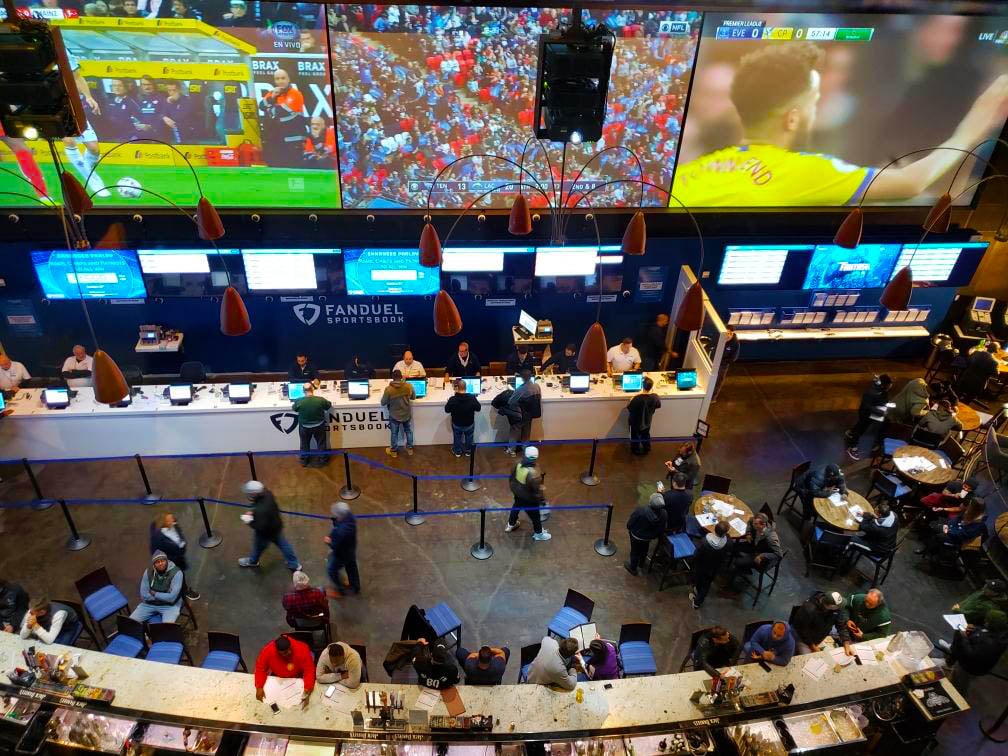 3 - Being the Best in Your State (Not Just the First)
Everyone is locked in a battle to be first to market in their state. While it's good to be first, over time, you need to be best at what you do to stay on top. For example, in New Jersey, DraftKings was first to roll out their presence, but the FanDuel Sportsbook at the Meadowlands Racetrack earns the highest revenue of area brick-and-mortar books by a comfortable margin – $4.27 million in March of this year alone, according to New Jersey Online Gaming.
In this case, FanDuel's advantage starts with its land-based positioning near the massive population center of New York City, while the DraftKings sports book is located in the saturated market of Atlantic City. While you likely can't choose your location, consider what the competitive landscape means for how you should position yourself. Location is not the only reason FanDuel is winning the battle for New Jersey. They have also been more strategic in their marketing investments, partnering with brands like Barstool Sports, and have engaged in the practice of offering goodwill payouts, which has earned them a lot of positive press.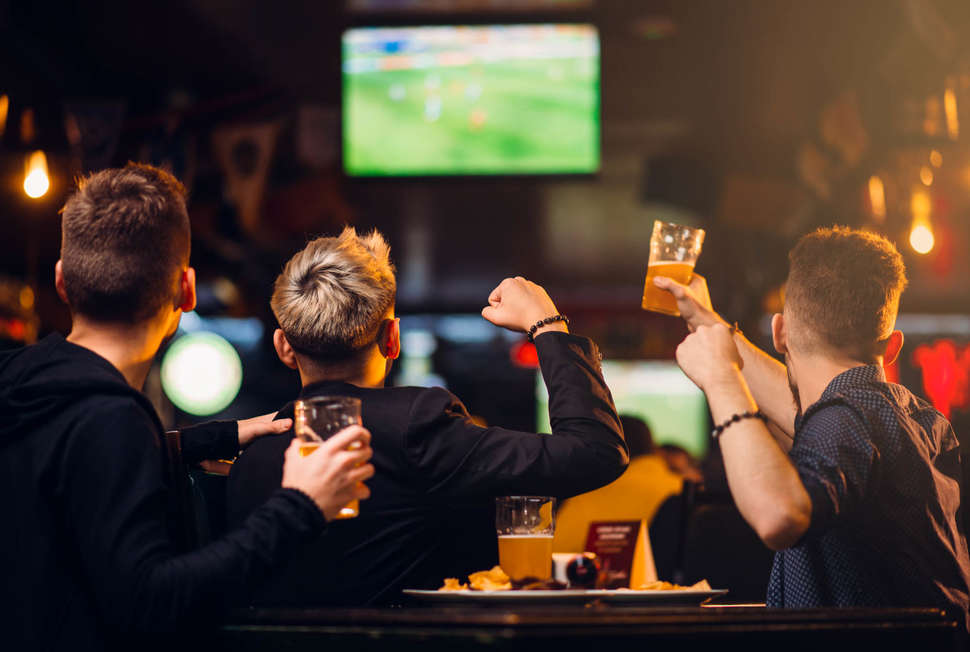 4 - Establish the Right Partnerships
It's never too early to start the conversation with partners who can make or break your sports betting experience in the future. In states that will be required to operate all sports betting on tribal land, casinos will need to solidify the right sportsbook partners if they haven't already. Establishing and promoting those affiliations now only strengthens your position in the marketplace for when the floodgates are opened. The time and financial resources it would take to develop an in-house model and/or app are likely not worth the average casino operator's effort at this time. In these cases, we suggest you leave the development to the experts and capitalize on the loyal following of the vendor partner who might also offer opportunities to cross-promote.
In your local market, affiliating yourself with local restaurants and bars where sports bettors are already spending their time and money could be a focused and limited-investment strategy to reach the sports betting audience who isn't currently engaging with your casino. Geo-targeting or geo-fencing these types of facilities allows you to thoughtfully target key audiences and deliver hyper-relevant messaging. Depending on the technology, audiences can be very specifically targeted to a building or even areas defined areas within a building (e.g., the sports desk within a casino).
These affiliations could lead to sponsorships or events that get your name and your offering in front of a captive audience while they're outside of the walls of your casino. You may choose to run a special promotion with a sports bar known for drawing fans of a particular sport, or even a particular team. Special offers, schedules, invitations to download an app, etc., could be used to relevantly and authentically reach very targeted sets of potential players.
There is a ton of opportunity that can come from engaging in sports betting, and the time to start planning and acting is now. The sky is truly the limit once you understand what makes the most sense for your casino and your local market.
This industry perspective was developed by LaneTerralever, an independent marketing agency with a specialized team focused on commercial and indian casino marketing. We've been fortunate enough to work with leading brands in the casino and gaming industry including Golden Entertainment (10 casinos), Desert Diamond Casinos, Cliff Castle Casino Hotel, Arizona Lottery, and MGM Grand Las Vegas.
Are you a casino marketer? Learn more about our casino marketing agency expertise.
Want to discuss any upcoming marketing initiatives? Tell us a little bit about yourself in the form below and we will get in touch to set up a call.