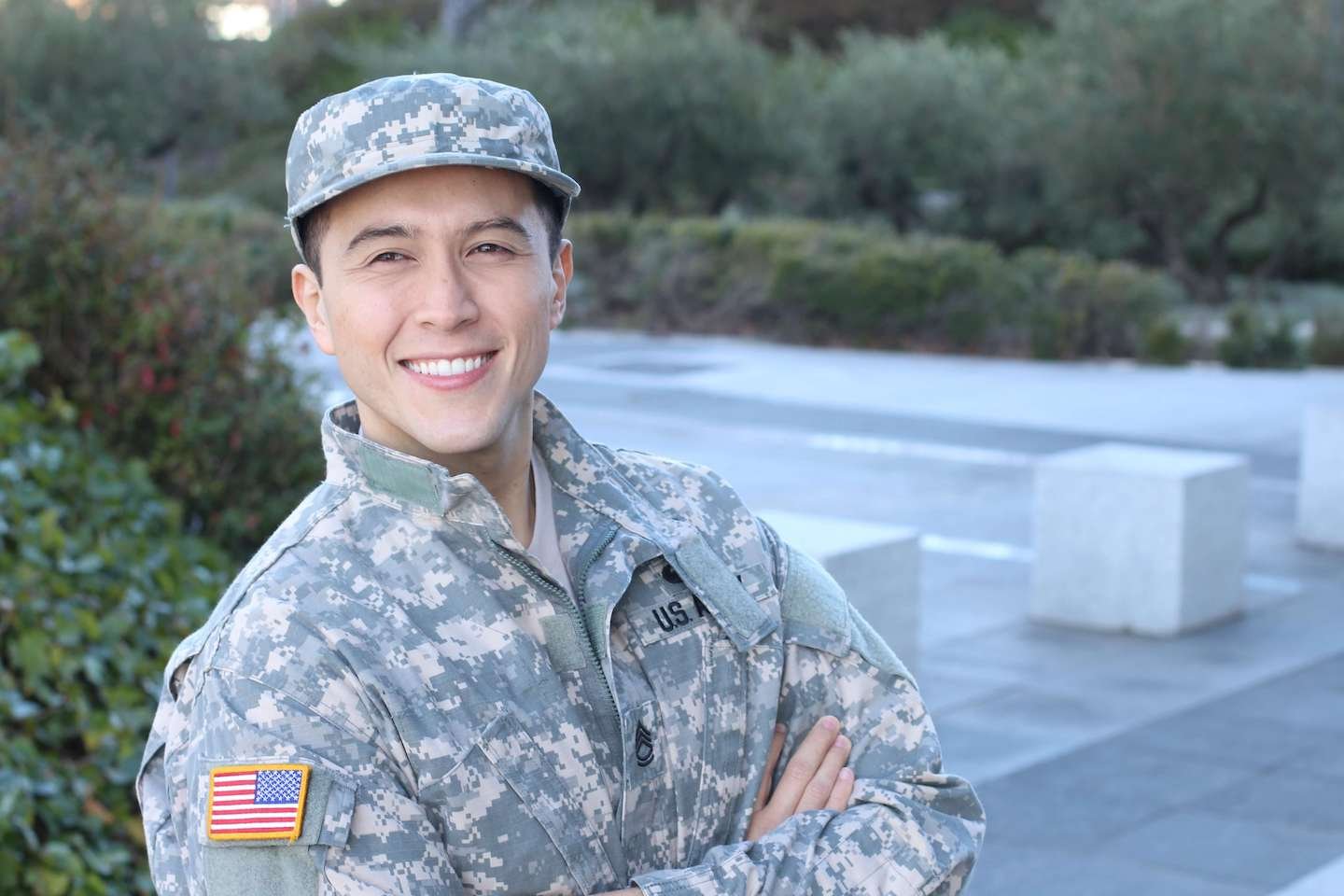 Resources for veterans transitioning to civilian life are better today than ever before. Organizations such as the Veterans Association, American Legion, Wounded Warrior Project, and VetJobs provide opportunities for returning service members to rediscover the camaraderie found in the armed forces. These resources can make a significant difference during this period of drastic life change.
Even with these resources, there are many challenges to transitioning military families. One of the major challenges can be heading back to higher education, with many roadblocks. To reduce these issues, there are three primary keys to marketing to military families:
Understand the mental challenges that come with reintegration for Veterans.
Provide education for military families on the GI Bill.
Structure college life to suit military veterans and their families.
Understand the Mental Challenges for Veterans
Veterans face a unique set of challenges returning to education. There are major differences between veterans and non-service members. These differences being age, life experience, academic preparedness, and financial readiness. These differences all factor into how capable veterans feel returning to the classroom. These issues are perpetuated by a lack of systemic cohesion in the handling of veteran affairs among higher education institutions. Along with that, there is a constant disparity between the lives of veteran students who've seen combat and civilian students who have not.
Dr. Brian Borsari, a clinical psychologist at the San Francisco VA Health Care System, conducted a study on veteran students. The study focused on the challenges veterans face reintegrating on campus. He and his research team found that drop out and fail rates were higher among veteran students. Not to mention the alarming number of veterans who displayed significant PTSD symptoms ("Navigating the college experience").
Reintegrating to civilian education while battling the effects of PTSD set most veterans up for failure. For this reason, higher education institutions need to understand their responsibility to provide a better path to a successful degree. Many institutions have either introduced or improved veteran reintegration programs for this purpose.
Provide Education on the GI Bill
The US government offers returning service members a variety of benefits and services to cushion the fall back into civilian life. One of these is the Post-9/11 GI Bill, which provides financial aid towards education to veterans or members of their immediate family. The opportunity to gain higher education and earn a degree is a costly pursuit. Many Americans cannot afford it alone, making the GI Bill an unparalleled resource for service members transitioning back into society. Especially a culture that places a high value on the possession of a degree or certification beyond work in the armed forces.
Although the GI Bill serves as a great benefit, those using it run the risk of falling victim to predatory institutions looking to use their military affiliation and government money to boost diversity numbers. These institutions lure veteran students on the prospect of tailored resources but are really looking for the GI Bill to help their bottom line. According to The Hechinger Report, at one point, some 22 percent of veterans chose the for-profit route ("The Hechinger Report").
Assuring those who intend to use the GI Bill that their funds are an investment they're putting into an institution dedicated to creating opportunities and providing support beyond that which is provided to traditional students is crucial to bridging the gap of trepidation these students have towards the pursuit of higher education.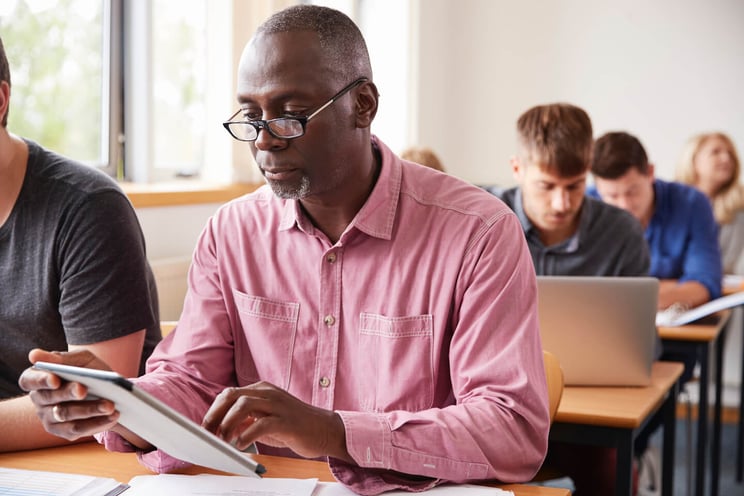 Structure College Life to Suit Military Families
Returning servicemen and women enter the education environment with a preconceived notion of what a hierarchical structure looks like. Unfortunately, the uniform routine of the military hardly resembles the mold of education's structure. Findings from the referenced study conducted by Dr. Borsari mention how the military often uses standardized, specific steps, and a hands-on approach to teach a skill, which differs from the autonomous structure typically in place at higher education institutions ("Navigating the college experience"). In the military, daily life (including drills, exercises, meals, and sleep) is on a lock and key schedule and performance is graded on an objective meeting of expectations. In contrast, higher education is defined by the professors' expectations and the students' ability to live up to those standards based on a subjective perspective.
The structural shift of higher education plays a significant role in a veterans' readjustment to civilian life, an issue that can be mitigated by the existence of specialized programs and organizations tailored to the needs of veteran students. Tom Tarantino, of the Iraq and Afghanistan Veterans of America, says, "If colleges are not prepared to help transition soldiers from combat you do run the risk of losing an entire generation" ("Veterans Returning to College Face Unique Challenges").
His words echo the many fears of returning war veterans related to the American education system and its plummets. With proper outreach and information, the right institution has the perfect opportunity to equip military students with the necessary tools to combat the challenges of reintegration and empower them to set an example for their fellow service-people.
LaneTerralever is an independent agency that specializes in developing higher education marketing strategies for clients, including Universal Technical Institute, Northcentral University, Rio Salado College, and Touro University Worldwide. As a way to better serve our clients' customers, we continue to develop industry insights to understand the challenges of those who have served or are serving our country. In our latest white paper, we aimed to gain a better understanding of the motivations and barriers facing non-traditional students as they consider a return to school. Download the white paper here.