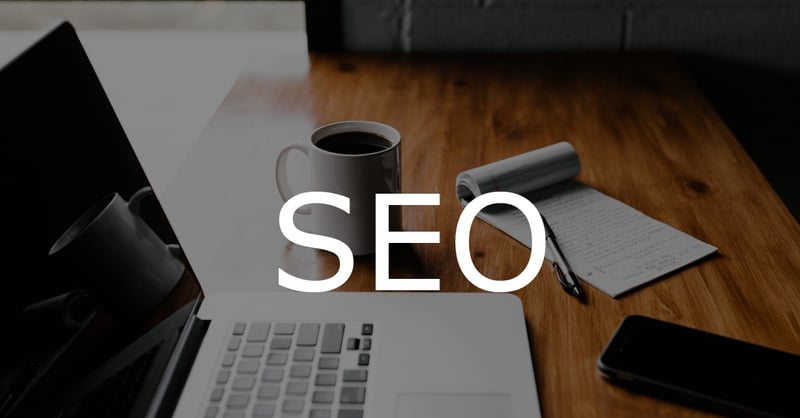 Content is king; this is no secret. But what separates great content from good content in the eyes of search engines, like Google?
The key here is balance—a balance of language.
Voice, tone and messaging are critical for crafting a compelling point, and remain core necessities in capturing and converting a target audience. But with 3.5 billion searches occurring each day, there's another ingredient to consider in today's age: search language.
Studying the language people search by not only gives you the upper-hand with Google, but allows for a deeper understanding of your user: from the original intention of their search to their desired experience when they hit enter.
What audiences do SEO copywriters serve?
The first step in writing good or great content, that will rank, is understanding who you're writing to. Different audiences have varying needs; the goal here is to gracefully satisfy each of them simultaneously. While traditional copywriting might only need to focus on one audience, SEO copywriting focuses on at least two at all times.
Users: To no surprise, our primary audience is our user. It's imperative to deliver knowledgeable as well as emotionally compelling content to users. Each search inside of Google sparks an experience. And this experience ends in one of two ways: memorably or futilely
Search bots: Yes, Google is an audience. Considering Google acts as the middleman between your website and users, it's important to inform Google exactly what your website is about and where you should be ranking. This is where infusing search language becomes critical. While Google is considered one of today's super-powers, Google's search engine can't comprehend emotion (yet), so instilling search language, where appropriate, across your site goes miles.
Authority websites (bonus): In most cases, this isn't usually a considered audience. But given how influential domain and page authority are for ranking, it's not a bad idea to keep authority websites in mind when writing content. Not only could this be a healthy gauge of determining whether or not your site contains valuable content, but could also lead you into unexpected link-building opportunities.
How Google assesses content
So, we understand that it's not just the user we're writing to, but to Google as well. Understanding how Google evaluates content is imperative to writing content that ranks well. The important thing to keep in mind here is the balancing act between Google and the user.
Keywords
Keywords, or phrases, are the words users are using within their searches, in other words: search language. Google pays close attention to users' search patterns. Keywords that are more heavily searched, or possess a high search volume, are typically more competitive key phrases.
Incorporating relevant key phrases within your copy provides Google proper context as to which phrases you're targeting, allowing Google to properly assess your content with competitors'.
Though overusing key phrases, or keyword stuffing, won't help you rank any higher, understanding that perfect balance of user/search bot language will gain you the most reward.
Word count
Word count is a more indirect metric. Google doesn't measure how many words are on a page and determine whether it's too much or too little. Rather, studies have shown long-form content typically ranks better than short-form due to the topic being covered more in-depth, displaying a higher level of expertise on the subject.
Taking a look at the top three to five ranking websites for a desired key phrase and seeing how much competitors write never hurts either.
Internal linking
Internally linking to other webpages plays a big role in connecting the dots to Google. Writing about a specific topic is good, but not good enough. Writing about related topics and internally linking between these content pieces is what will get you far in search rankings.
For example, writing all about hot dogs is good, but never diving into hot dog buns or condiments will put you at a disadvantage in the long run.
The target keywords related to these ancillary topics are considered co-occurring key phrases. Strategically linking through these co-occurring key phrases gives Google a better understanding of what topic these content pieces represent, and also creates an intuitive pathway for users.
Make sure you're internally linking where it makes sense—your users and Google will favor you for it.
External linking
Unfortunately, neither we nor Google can believe everything we read on the web. The web is a cluttered place with both good and bad content; so, how do we know whom we can trust?
This is where strategic external linking comes to save the day. There are certain authorities within each business vertical who are trusted resources. For instance, WebMD and the Mayo Clinic are trusted online health resources recognized by both humans and search bots.
Linking out to non-competitive authority sources relevant to your business shows you're not just typing to type.
Structure
A logical content structure is required for Google to sensibly digest what's being published. As humans, we understand that big bold text often represents a head or sub-header of some sort. Google assesses these traits as just styling.
Using proper HTML heading IDs (h1, h2, h3, etc.) throughout your content will bridge this gap of understanding for your search bot audience.
An h1 will always represents the main subject of your content, while h2-h6 is classified as supporting headings and sub-headings.
Engagement
Engagement is another indirect metric that corresponds to Google rankings.
At the end of the day, Google's primary focus is the user. So, the more engaging your web page is, the more favor it'll gain from Google.
Engagement is cataloged as an array of actions: clicking through to another web page; using tools, like calculators or filters; scrolling; commenting; reviewing; etc.
Make sure you're allowing users the opportunity to "play" while on your site.
The process: from writing to ranking
When writing for SEO, following some type of process is typically best. However, not everyone should follow the same methodology. What works for one person may or may not work for another. Below is a simple four-step process designed to help you write thoughtful, SEO-friendly content. And if you feel a step is missing, feel free to make it your own by modifying it as needed.
Research
Research is a must. Preparing for an SEO writing assignment comes in two forms: topical research and keyword research.
The purpose of topical research is obvious; we want to write knowledgeably about the given topic. This means gaining a firm understanding of the concept at hand—your writing is only as good as your apprehension. Depending on the topic, researching from credible authoritative websites, e.g. .edu, .gov and .org domains, to public forums usually provides an encyclopedic understanding of the subject matter.
Just be careful which of these sources you actually list as a reference. Listing a public forum as a professional resource is usually frowned upon.
Keyword research serves a separate purpose. Keyword research allows writers to understand which topics and queries are most commonly searched, while also discovering related topics to include in the post.
We recommend using a tool, like Google AdWords Keyword Planner for this type of research. Two additional tactics you can leverage is Google's suggested search, which automatically populates as you type in Google's search bar, as well as referencing the related searches that appear at the bottom of the SERPs.
Outline
Developing an outline can serve as a major resource in helping organize your thoughts as well as the structure of your content, in addition to helping you write more efficiently.
Make sure to label of all of your headings and subheadings; include brief supporting points and suggested words counts for each section too. This will help you avoid writing thin, inarticulate, futile content.
If you're unsure how to set properly set word counts, reference how much your competitors are writing. Writing more isn't always the answer, but you'll at least want to make sure you're competitive.
Write (or type)
Time to write.
Now that you've done the research and formed an outline, all that's left for you to do is to fill in the blanks.
The goal here isn't to write it perfectly the first time through. The goal here is to pen a solid initial first draft. If there's a section you're unclear how to tackle, skip it and revisit it later.
Keeping momentum is important.
Write what you can now; perfect the rest at a later time.
Revise, publish & measure
It's rare to write a flawless post the first time around, which makes dedicating time for revisions necessary.
Of course, you'll want to check spelling, grammar, fluency, etc., but you'll also want to review your headings, subheadings and overall language.
Reviewing the keyword density and semantic language of your content before publishing can go a long way. You might review your post and feel your language is too robotic and stiff, or not user-friendly enough, or maybe you'll realize there's not enough search-inspired language for you search bot audience.
Finding the balance in language between these two audiences is a learning process. Test out a few methods and track the results. You might find that different search volumes or competitiveness scores for key phrases may sway the pendulum more toward one side than the other.
The nice thing about it, you'll always be able to measure your effectiveness.
The bottom line
When it comes to SEO copywriting, there are five major items you'll always want to consider.
Different audiences require different dialects.
Making sure each of your posts is targeting a key phrase while also covering related topics is key.
Aside from language, content also requires proper structuring through various h tags (h1, h2, h3, etc.). Additionally, you'll want your content to be strategically interconnected through natural internal linking pathways.
While it's not absolutely necessary, following or developing a writing process is highly encouraged.
Writing posts that rank well may require a little bit of a learning curve. Measure your effectiveness with every post you write. And then, write more.
Not much of a writer? Tired of paying for traffic? Say hi by filling out the form below.