How much do you know about nanotechnology? If your answer is anything along the lines of"not much at all," that's exactly what our latest campaign is geared to change. Rio Salado College came to LT looking for marketing tools to promote their new Nanotechnology Program. With open seats in the program, the campaign and materials needed to raise awareness about a field that qualified students were overlooking and in result generate enrollment leads.
LT set out to show that nanotechnology — where science and engineering meet at the nanoscale — is a 21st-century game-changer and that anyone can be part of the field making it happen. Working closely with the Rio Salado College team, we outlined a key messaging framework used to create:
A new landing page dedicated entirely to the nanotechnology program

A three-video series that speaks to the student and faculty experience (two targets - students out of high school, and members of the workforce who may be looking to go back to school for a career change)

Assets utilized in engagement emails

Search placement through Google Adwords

Facebook & Instagram placement
Sticking the Landing
The lack of readily available information regarding Rio Salado's Nanotechnology programming led to missed opportunities. With strategic copy and UX design, we created a landing page optimized to educate and convert prospects. The landing page gives us one opportunity to provide potential students all the critical information they need in a user-friendly environment. But don't take our word for it, visit the page yourself: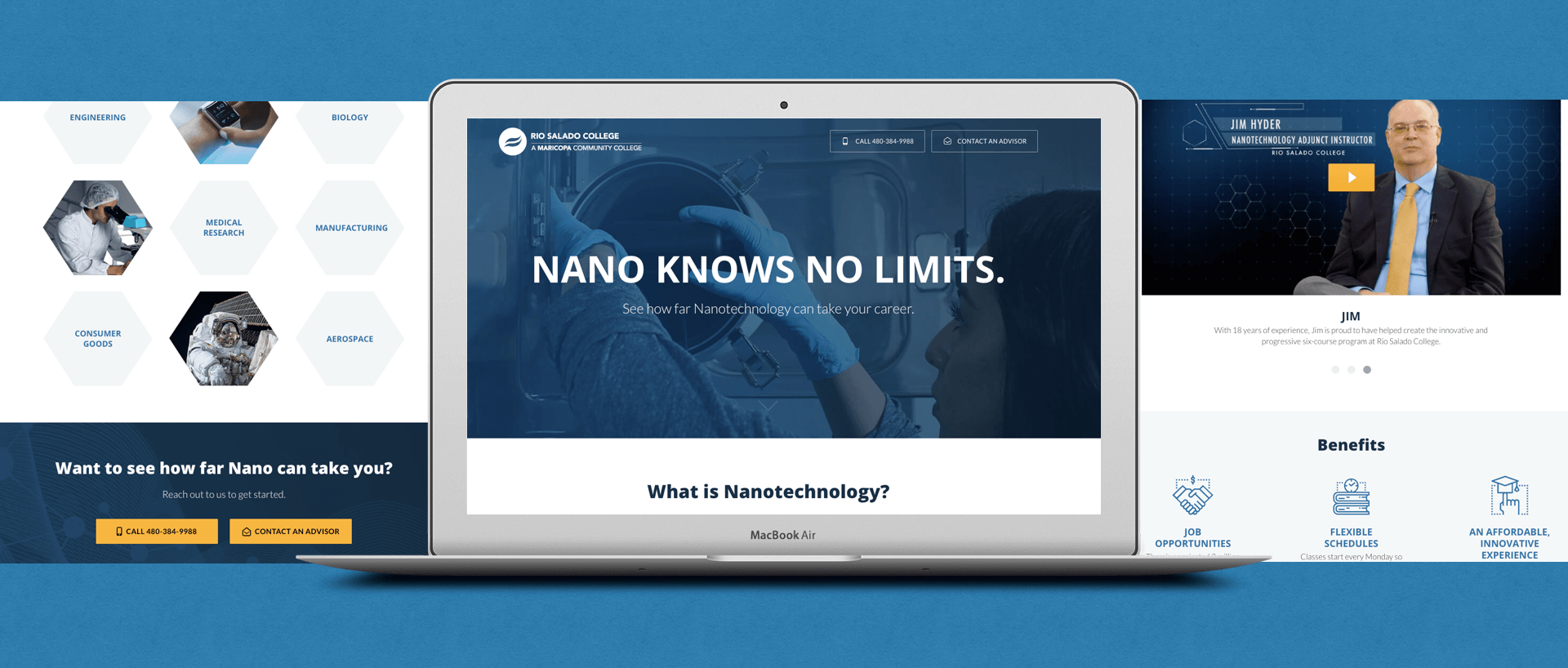 Getting In Place
To get eyes on our new landing page and video trio, we rolled this campaign out with a search and social-focused digital media campaign. Lead generation ads on Facebook and Instagram give interested prospects the opportunity to easily contact an advisor for more information on the program, while retargeting ads put Rio Salado's Nanotechnology program back in front of previous landing page visitors. With Google Adwords, we are able to reach users with nanotechnology- and STEM-related keywords. This allows us to target users who may be interested in science but not necessarily aware of nanotech programs.
Why Video?
Video is changing the way we drive our clients' advertising campaigns. From generating leads to converting sales and sharing product information, getting in front of the camera is often the only way to go. The video series, scripted, shot and edited entirely by the LT creative team, targeted two key groups: students graduating from high school, and members of the workforce ready to return to school. Each of the videos we created to showcase the Nanotechnology program included footage of students in action to breathe life into the campaign, combat misconceptions that the program is solely an online experience, and showcase the partnership with Rio Salado College maintains with ASU.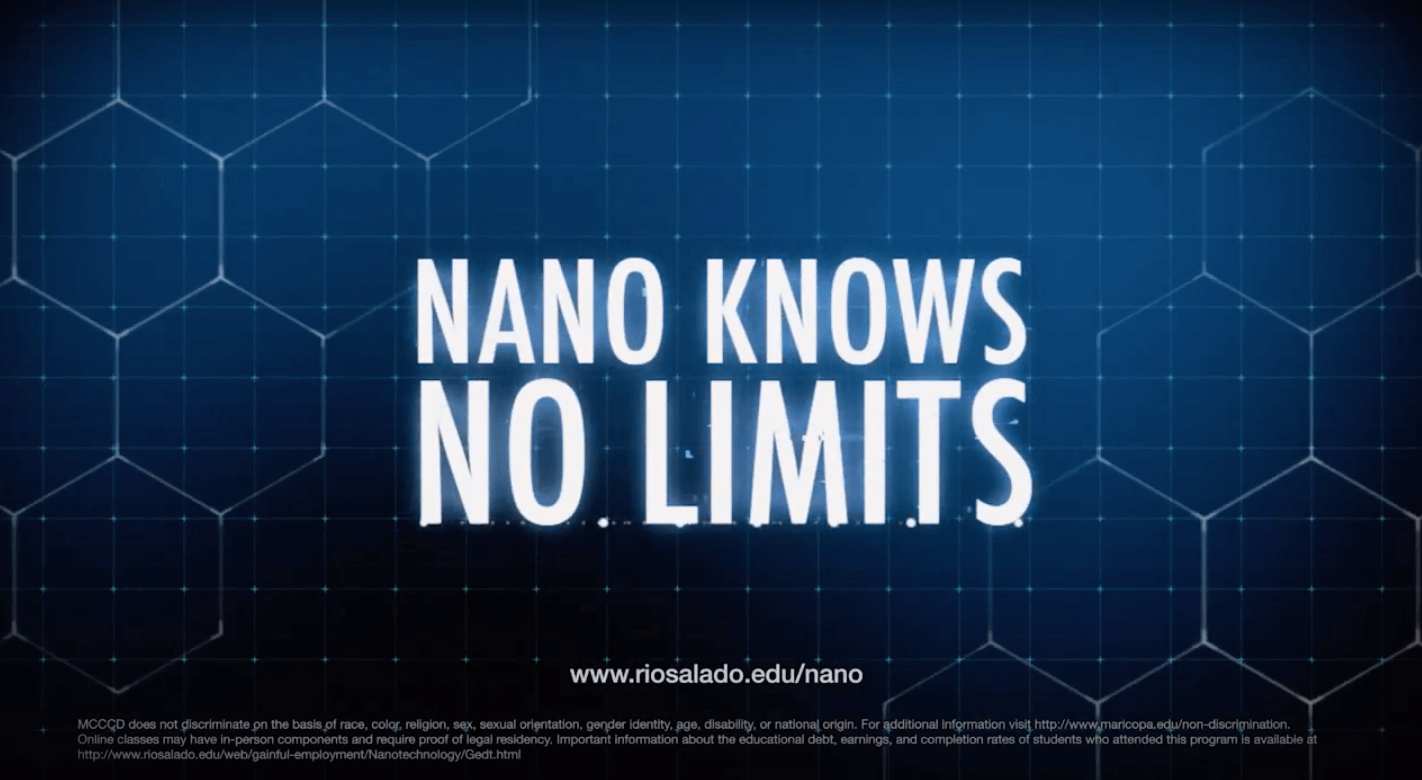 Integrated campaigns like this give us the opportunity to match key messaging across platforms, making sure prospects are consistently served accurate information. And it doesn't hurt that we're able to create seamless integration of creative from the first touchpoint down to the conversion. Are you a higher education marketer? Read more about some of our higher education marketing strategies.