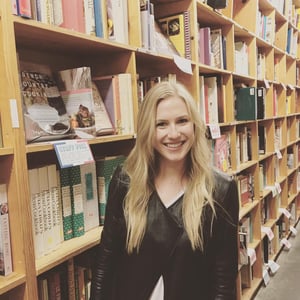 Melanie is the Marketing Manager at LaneTerralever. She handles anything that has to do with marketing LT's brand, which includes award submissions, social media, event planning, speaker submissions, partner relations and much more!
Melanie was born and raised in San Diego, California, and attended the University of Colorado Boulder. She spent a semester of her junior year studying abroad on Semester At Sea through the University of Virginia. During her semester abroad, she traveled to 15 different countries, all on a cruise ship! Her favorite stops were India, Brazil and Japan. After graduation, Melanie moved back to her hometown and quickly discovered that the job market wasn't the best. After some convincing from a friend, she packed up a U-Haul and moved to sunny Phoenix and has been there ever since.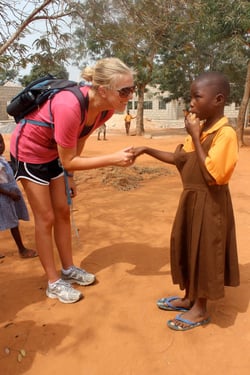 Majoring in Communications, Melanie was always interested in marketing. The fun environment and culture at LaneTerralever was just what she needed to start a career doing marketing at an agency! She says the best parts of her job are that she gets to work with almost every department at the company, she works with leadership on a daily basis and each day is a little different, with new things to learn every day. Her advice for anyone interested in a marketing career – be up for the challenge, be open-minded and try to learn from as many people as possible.
When Melanie isn't promoting LaneTerralever, you can find her traveling, cooking, trying new places to eat, relaxing with her cat Waffles, or working out – her favorites are Spin and HIIT (High Intensity Interval Training).
So what are some things you probably didn't know about Melanie? She has been to over 20 different countries throughout her life, she makes an awesome monkey noise and she loves to slalom water-ski at Lake Tahoe!