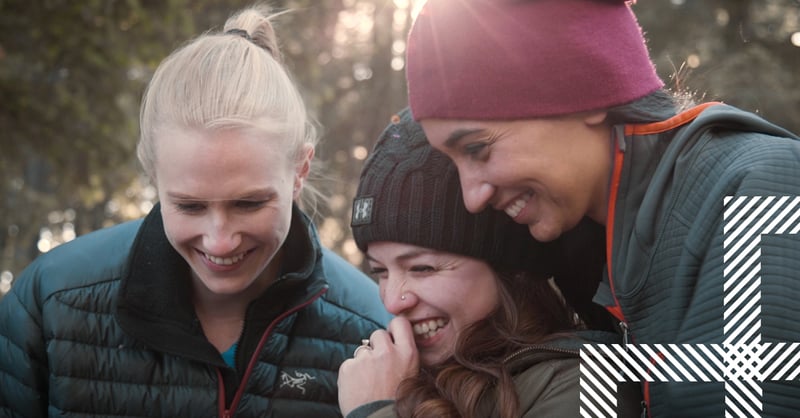 Authenticity: It's a buzzword and sure, it's a little cheesy. But in the outdoor industry marketing world, it's also vital.
At LaneTerralever, the outdoor lifestyle is appreciated and celebrated. Whether we're brainstorming campaign ideas for an outdoor brand or planning our next weekend trip together, we really love getting out and playing in the great outdoors.
"The reality is that audiences demand authenticity. They sniff out phonies and stand-ins. When it comes to knowing this outdoor space and the activities within, we have a team of dedicated employees who live and breathe this stuff," said Content Marketing Manager Tyler Kurbat. "From millennials to weekend warriors and even seasoned endurance athletes, we have an ear to the ground, because we blaze the same trails as our consumers. We're more than partners. We're brand ambassadors."
LT's most recent big excursion took a team of employees to Mount Lemmon in Tucson over Memorial Day weekend. For Gil Rodriguez, Senior Vice President of Business Solutions, the big takeaway from the trip wasn't just seeing the passion people had for the outdoors, but for the passion they had for what they do.
"It's interesting to go on a trip that people viewed as a vacation but I would bet we worked harder and longer than we would have in an office," Rodriguez said. "It's amazing to me when you get people who have a passion around a similar subject or activity, how easy it is to get along. There's a synergy or comfort of people like that. And that really helps when it comes to collaboration."
If you're reading this and wondering what kind of outdoor lifestyle the desert can really offer, the answer is a lot of wonderful variety.
"Many people write off Arizona as an outdoor paradise. On the contrary, our offices are mere minutes from some of the best hiking, cycling, and camping in the country," Kurbat said.
But even with the great offerings, our team members get the opportunity to explore other beautiful landscapes across the country.
"I've been fortunate enough to participate in content creation trips near and far. From capturing product in use photography near Fossil Creek to exploring Denali National Park for blog content, my coworkers and I have been able to cross off personal and professional bucket list items," Kurbat said.
While these trips allow team members to collaborate outside of the office, they also help to fuel our team to make an impact in the outdoor industry.
"I've attended Outdoor Retailer a few times now, and it's crystal-clear that we bring the brains and bravado necessary to guiding brands in this arena. I truly believe that shared outdoor experiences form a concrete work culture and camaraderie that propels our teams forward," Kurbat explained.
LaneTerralever may not be an outdoor marketing agency specifically, but to Rodriguez, that makes for a better experience.
"We're not just an outdoor-brand company; we've worked with a lot of other brands that can bring a broader perspective," he said.
However, having a team that's passionate about the lifestyle certainly serves outdoor brands well.
"It's easier to connect to brands," Rodriguez said. "Sometimes when you don't have a passion, insight or even an eye into the brand, you can look at it with a narrow lens."
Interested in collaborating with our team? Click here to contact us !