Rounding Out a Busy Summer, LaneTerralever Grows Expertise in Franchising, Attractions and More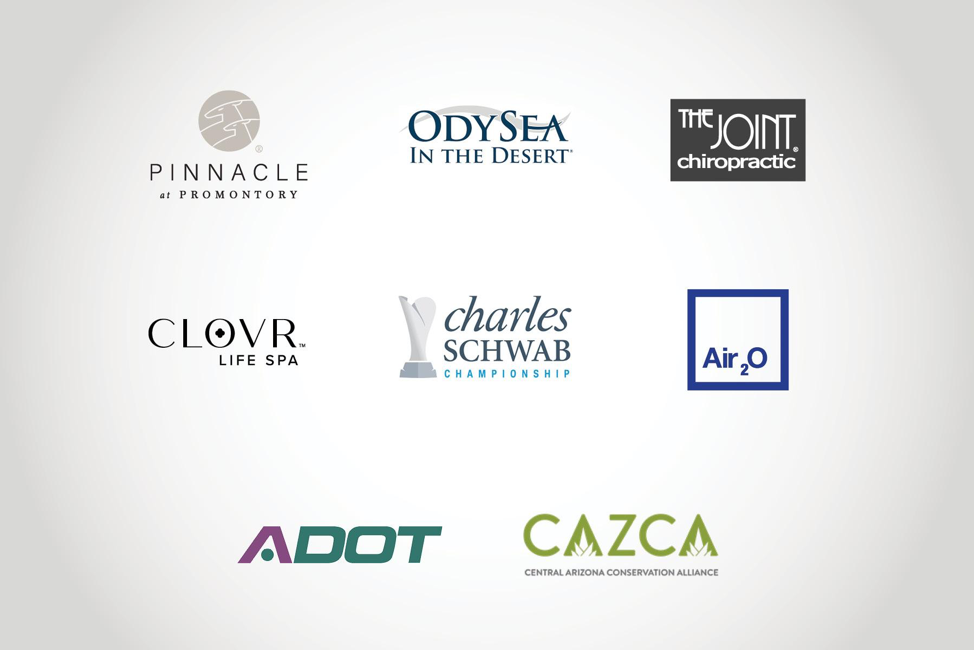 "By taking the time to understand a client's unique needs, we're able to provide a custom solution that provides meaningful results. Client relationships don't start when they sign the dotted line, you have to provide a high level of service from the first conversation."
- Andy Parnell, LaneTerralever Chief Client Officer
Along with a myriad of industries, LaneTerralever is expanding its client roster in Franchising and Attractions & Entertainment.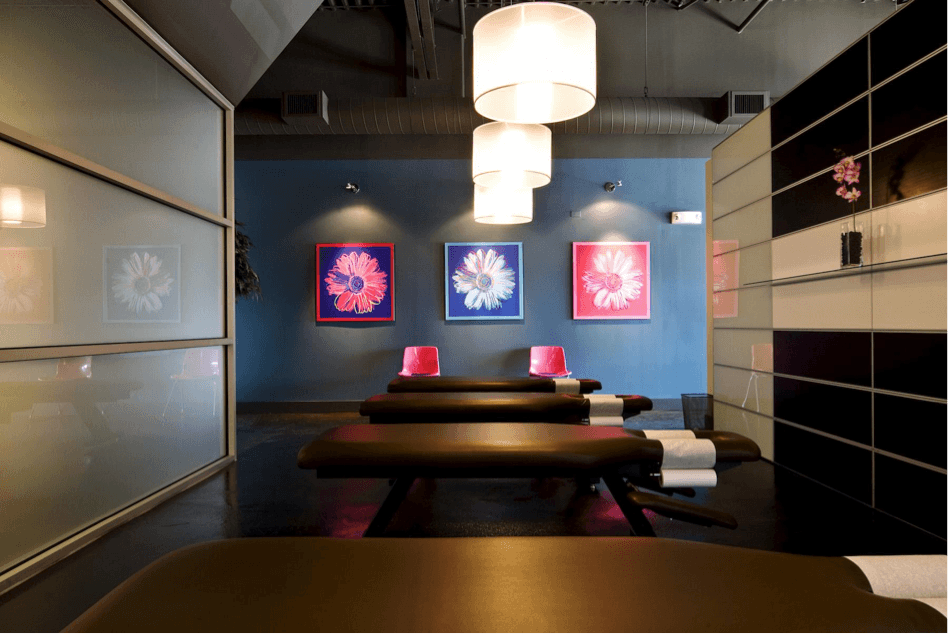 Top health and wellness franchises, The Joint Chiropractic and CLOVR Life Spa, will utilize multiple LaneTerralever services. In order to best support our franchise clients, we take a full-circle approach, focusing on the franchise to the end consumer walking through the door.
"From day one, the LaneTerralever team has nothing but impressed us! They have not only worked within the tight timeline we needed but have not skipped a beat - even with short-notice changes."
- Danny Falero, CLOVR Life Spa CMO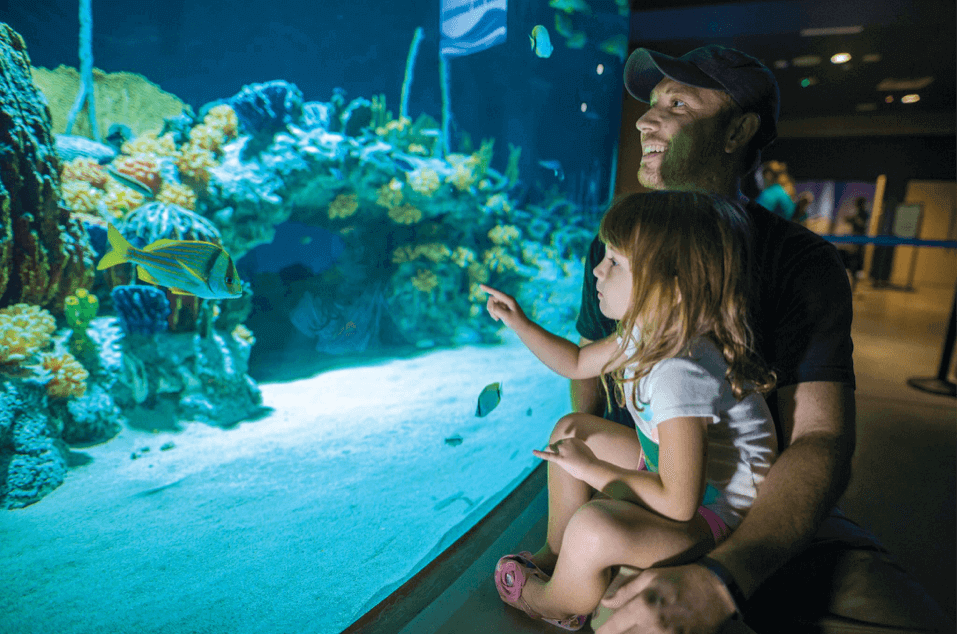 Both OdySea in the Desert and the Charles Schwab Cup Championship will lean on LaneTerralever to drive ticket sales and awareness. By focusing on the experiential element that attractions and entertainment provide, we are able to offer unique opportunities, from branding to public relations.
Scroll through to learn more about our new clients and the services and solutions we are providing.
The Joint Chiropractic
The Joint Chiropractic is the nation's largest network of non-insurance, private-pay chiropractic health care clinics in the United States, with more than 460 locations across 32 states, and serviced more than six million patient visits in 2018. The Joint Chiropractic locations are modern, convenient and affordable, with more than 1,100 certified Doctors of Chiropractic delivering quality pain relief and wellness care.
LaneTerralever is supporting The Joint Chiropractic by updating its brand story, introducing an all-new feel and tone that will roll out nationwide in late 2019. In order to maximize the evolution, we will produce TV commercials and a social media campaign supporting their new tagline, "You're Back, Baby!"
In order to support its exponential growth, LaneTerralever will also serve as The Joint Chiropractic's corporate public relations partner by leading national, hyper-local and store opening communications.
CLOVR Life Spa

CLOVR Life Spa, formerly Sirius Day Spa, is a new franchise concept turning consumer perception of day spas and wellness membership models on its head. With 436 regional licenses awarded across 24 regions nationwide, CLOVR currently has 21 franchises in development, four open spas and at least eight additional spas slated to open in 2019. Located primarily in retail centers, CLOVR Life Spas will offer massages, facials, waxing, nails and beyond. They cater to individuals who want to make health and wellness a part of their everyday life, while also offering the ease and convenience of retail locations and services at an affordable price.
LaneTerralever has supported CLOVR Life Spa through their rebranding efforts, including a new name, logo, brand tenets and brand strategy. In order to increase awareness and drive memberships, we are partnering with CLOVR's in-house marketing team to provide a fully integrated media strategy, media placement, reporting, and extensive creative services (in-store collateral, banners/signage, promotional materials, etc.) as well as social media strategy and execution.
Leaning on LaneTerralever's experience in franchise marketing, we will also serve as CLOVR's corporate public relations partner supporting national, hyper-local, and store opening communications as well as franchise development.
OdySea in the Desert
OdySea in the Desert offers an entertaining, interactive, educational experience for guests of all ages. OdySea in the Desert includes several attractions, such as Titanic: The Artifact Exhibition, Butterfly Wonderland, Laser and Mirror Maze, Paradise Earth (future), Pangaea Land of The Dinosaurs, Surprise Your Eyes, and the largest attraction being OdySea Aquarium. The OdySea Aquarium is the largest aquarium in the southwest and is home to 6,000 animals, including 300 species within 65 different exhibits for guests to explore.
LaneTerralever will be working comprehensively with OdySea in the Desert, providing support with rebranding efforts, media strategy, media placement, reporting and creative development to help increase awareness, drive ticket sales and boost overall attendance to the entertainment destination.
Charles Schwab Cup Championship
Hosted at the Phoenix Country Club, November 7-10, 2019, the Charles Schwab Cup Championship is the final event of the PGA TOUR Champions season and the third and final event of the Charles Schwab Cup Playoffs, which determines the annual Champion. The tournament features the top 36 PGA Tour Champions players of the season, with the overall winner being crowned the Charles Schwab Cup Champion on November 11. The winner will earn a $1 million bonus, and the top five finishers will receive bonus payouts.
LaneTerralever will be supporting the Charles Schwab Cup Championship with media strategy, media placement and reporting to increase awareness and drive ticket sales.
Promontory Club
Located in Park City, Utah, Promontory is a luxury, family-friendly, second-home community. Included in this private reserve is an exclusive enclave, Pinnacle, a dream-home community reserved for a select few. It features two award-winning golf courses by Jack Nicklaus and Pete Dye, a world-class equestrian center, a kids-only Kids' Cabin and club staff who make the "second home" experience unforgettable.
LaneTerralever will support new brand efforts, video production, content creation and marketing initiatives to help Promontory tell its unique story and showcase its distinctive properties.
Central Arizona Conservation Alliance (CAZCA)
Created by staff, volunteers and Board members of Desert Botanical Garden, the Central Arizona Conservation Alliance (CAZCA) aligns and unifies the efforts of more than 60 partners and collaborating organizations to conserve, restore and raise awareness for open space in Central Arizona.
After launching a successful new website for Desert Botanical Garden last year, LaneTerralever was chosen to help redesign CAZCA's website with a mobile-first approach and improved user experience to increase brand awareness and volunteers.
Air2O
Air2O is an innovative HVAC solution that engineers new hardware and software for hybrid systems to meet the demands of any condition and any climate. The revolutionary system provides energy-efficient, fresh-air cooling solutions focused on three major markets: Industrial/Big Box Facilities, Data Centers and Grow Facilities.
LaneTerralever is supporting Air2O with audience profile creation, messaging framework, web content strategy and a go-to-market plan to help penetrate their major markets.
Arizona Department of Transportation (ADOT)
The Arizona Department of Transportation (ADOT) is a multimodal transportation agency serving one of the fastest-growing areas in the country. ADOT is responsible for planning, building and maintaining 6,700 miles of highway in Arizona and also operates the Grand Canyon Airport. A major component of the organization is the Motor Vehicle Division, which provides title, registration and driver's license services to the public throughout Arizona.
LaneTerralever is providing strategy, creative, content, traditional media and digital media services in support of a "Distracted Driving" campaign in an effort to reduce Arizona highway fatalities. More than 1,000 people were killed in traffic collisions last year in Arizona. Tragically, most of these deaths were preventable. Driver behavior is a factor in 94% of crashes, with speeding, impairment (drugs and alcohol) and distracted driving being the leading causes in fatal crashes. LaneTerralever was tasked with creating an impactful, strategic marketing campaign to reach the key demographic in order to reduce the number of fatalities.
Be sure to follow along on LinkedIn and Facebook to see our latest and greatest client work.