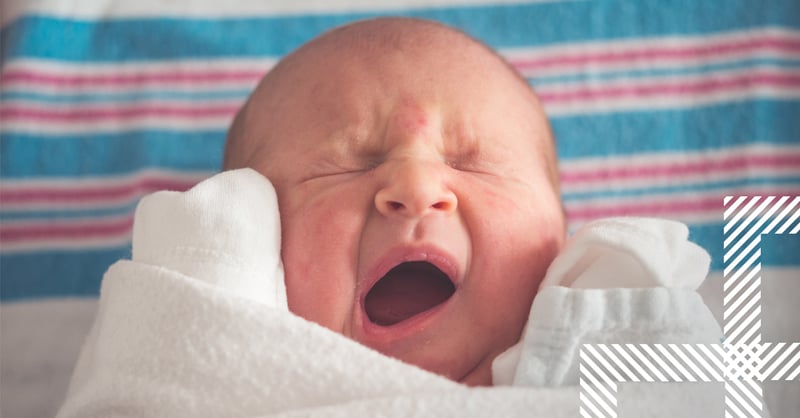 Last year, we made a commitment to better support the parents and growing families at LaneTerralever. We updated our parental leave policy to provide a 12-week period of paid leave for the primary caregiver of a newborn or adopted child, as well as 2 weeks of paid leave for the secondary caregiver. This decision is deeply rooted in our dedication to creating an environment that encourages the pursuit of personal endeavors.

"We want employees that are focused and engaged when they are at the office, but are also able to enjoy their lives when they leave," says Michelle Archambault, Human Resources Specialist at LaneTerralever. "Employees shouldn't have to choose between paying their bills and bonding with their new baby."

When we made this decision, we also took into account the shifting trends that are larger than our company alone. LaneTerralever is just one of many businesses across the country that are joining the broader march toward a more positive workplace for new parents.


The shift toward paid parental leave in the U.S.
In a global lineup, the United States ranks fairly poor when it comes to providing employees with paid parental leave. Among the countries in the United Nations, the U.S. is one of a small handful that do not mandate paid parental leave by federal policy
For public employees and companies with 50 or more employees, the Family and Medical Leave Act (FMLA) provides up to 12 weeks of unpaid leave for the birth or adoption of a child. This leaves the employees of many small businesses in the U.S. without any guaranteed maternity or paternity leave, paid or unpaid. Specifically, the latest family leave statistics from the U.S. Department of Labor reveal that only "12 percent of U.S. workers in the private sector have access to paid family leave through their employer."
But a future with paid maternity and paternity leave becomes more feasible each year. Large businesses and industry leaders like IKEA, Nike and Coca-Cola disrupted the status quo in 2016 by expanding their paid parental leave policies to include more time, and ensuring that the policies apply to both mom and dad.
Companies with long-standing policies supporting the parents of young children are hailed as the future national model. Take Patagonia, which has offered on-site child care for its employees for over 30 years. In the last five years, Patagonia has seen 100 percent of new moms return to work after maternity leave– a feat the company mostly attributes to its outdoorsy, teacher-run childcare program. In comparison, only 79 percent of new mothers return to work in the U.S.
Businesses like Patagonia are paving the way for smaller companies to follow suit, driven by the cries from their employees for more family-friendly policies. A 2015 survey by the Associated Press found that 67% of surveyed Americans age 18+ favor paid time off for employees after the birth of a child. This shift in public opinion goes to show that paid parental leave isn't just a fleeting fad.
Advantages of paid parental leave for small businesses
With the majority of people favoring that paid time off, paid maternity and paternity leave becomes a more important consideration factor for those evaluating potential employers. That means updated policies are critical for small businesses, particularly when it comes to hiring and retaining happy employees.


Better employee retention with paid parental leave
One of the main arguments against paid parental leave is the potential cost to the employer. How can a small business compete with these policies when it means paying for a temporary hire or taking a hit on productivity?

But the truth is, failing to provide paid parental leave has its costs, too. When companies don't offer paid leave, they risk losing the talent and know-how of new parents who don't feel incentivized to return. That kind of turnover is expensive, especially for small businesses. Paid parental leave can be an effective tool for combatting that turnover cost and increasing employee retention.

Google serves as a textbook example of reducing turnover cost with paid leave for new parents. When the tech giant lengthened its paid leave policy from 12 to 18 weeks, the rate at which new mothers quit fell by 50 percent.


Paid leave boosts morale for employees
LaneTerralever's Content Marketing Manager Tyler Kurbat recently welcomed his son into the world. Our policy change had gone into effect a few months prior, allowing him to take time to bond with his family's newest addition.

"There are the obvious joys of being truly present in such a valuable season of life, and beyond that, I felt truly empowered by my employers and their willingness to support my family," says Tyler. "Pretty progressive if you ask me, and a great benefit to consider for other job seekers looking to expand their career and families."

Paid parental leave policy serves as a morale booster for current employees by eliminating the financial and emotional anxiety of an immediate return to work.
The impact of paid parental leave
When a company chooses to offer employees unpaid parental leave, or even no option for leave at all, they aren't supporting their employees as whole people. To actively promote the success of our employees, we decided to support the pursuits that take place outside of the office, too.
Learn more about the values we stand for at LaneTerralever and see whether our agency would be the right fit for you.