Oh hello, I'm glad you stopped by.
How is your day going so far?
Isn't it nice to be conversational?
The vast digital realm allows brands and consumers to form personal connections with each other literally at the click of a button. When we as marketers evaluate platforms like Facebook, Twitter, Instagram, or LinkedIn, we often think of product advertising. Let us not forget that the native title of these platforms: "social networks." Not "social ad space" or "social sales megaphones."
Overall responsiveness to social media ads remains low, with only a small share of consumers reporting that they've made a purchase directly as a result of seeing an ad. However, it is increasingly clear that social media plays a key role in the way that many consumers interact with brands, find out about products, and research products they're considering purchasing.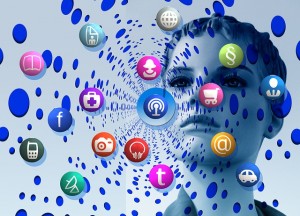 Social media does play a huge part in getting consumers to engage and feel personal connections to brands.
What is social media's role in brand engagement and awareness?
With the world at their fingertips, consumers are doing their homework and expecting proof before purchase. Consumers have become increasingly suspicious of the claims made by manufacturers, retailers, and advertisers. They have also become more informed through technology and websites that enable them to share information about brands across social media. This means no fact is left unturned, brand and product transparency come into play to gain the consumer trust.
A recent Mintel survey showed that consumers who reported frequently interacting with friends and companies on social media showcased a greater likelihood of taking action after seeing branded social content.
The same study revealed that nearly one quarter of social networkers said they looked for more information on a search engine after seeing video, image, or other social media post that a company put on social media, and 28% said they visited the company's website after seeing content from the brand. Additionally, 54% of those consumers said that they typically read an organization's blog for product and company information.
Think about it: if you are planning to invest a hefty chunk of change into a product, let's say a car, wouldn't you spend a good amount of time reading up and getting to know the company via their website or blog, car reviews, and car features. After all that searching eventually you wind up on their social media page. Social media can be an integral consumer to brand liaison for companies that routinely provide up to date product information and are responsive to costumer questions, comments, and concerns.
Advertising on social media
While emphasizing that social media sites are essential to consumer-brand networking, it is important to not undermine that social advertising is still a great source for consumer outreach. Nearly 40% of networkers said social media has some influence on them when conducting research for products and services. Men and women aged 18-34 are the most likely to use social media to guide purchase decisions, with 21% of 18-34-year-old men reporting they purchased a product by clicking on a social ad.
Not only are more consumers accessing social media, networkers are doing so more frequently. Social media continues to be a key area of interest for marketers. US social media advertising revenue was approximately $5.1 billion in 2013 and is projected to reach $15 billion by 2018.
Maximize your connections
Marketers should consider using social media advertising as a connection tool. Advertising objectives should emphasize sparking an initial product or service interest, with minimal detail. After the connection is made, the consumer can conduct further research the product independently. To maximize results, brands also need to take action to make up-to-date and interesting product information readily available online.