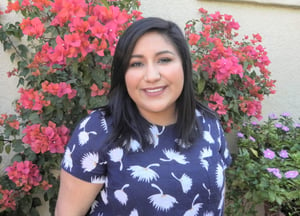 Valeria Lopez is a woman of many talents. Not only is she LaneTerralever's Data & Analytics Specialist, she is also in a mariachi band, a makeup pro, fluent in Spanish, an excellent baker and quite the mixologist. Valeria is in an all female mariachi group called Mariachi Pasion. She plays the vihuela a 5-string guitar specific to mariachi. She plays at many events around the Valley including weddings, festivals and at the Luminaria event at the botanical gardens.
An Arizona native, Val decided to get out of the heat and attend college at University of Rochester in Rochester, New York. She studied business and minored in legal studies. Val always had dreams of becoming a lawyer until after some hands-on experience realized it wasn't the path for her. While at school she took an interactive marketing class and immediately knew she was meant to build a career in marketing.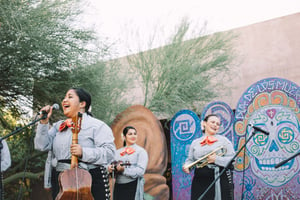 After four years on the east coast, Val moved backed to sunny Arizona where she landed a job at LaneTerralever on the operations team. While she was on the operations team, she became more and more interested in reporting and helping the digital media team. What really peaked her interest in reporting and data was finding patterns and seeing why things do and don't work and working with the team to fix any issues or learning from success. Fast forward a few months, Joel and Val officially started LaneTerralever's data and analytics team. She now does reporting for clients ranging from TruGreen, Time Warner Cable and GORE-TEX® Brand.
Val's favorite things about working at LaneTerralever are the people, the diversity of clients and learning from all of the smart people LaneTerralever's office is filled with. We sure are lucky to have Val on the LaneTerralever team!