LT has new people in departments including social media, digital media, creative and more. Read on to learn about our newest additions to the LT family.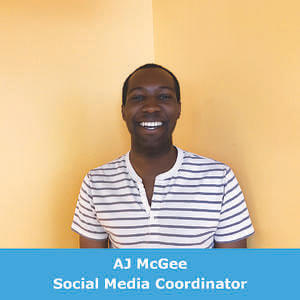 AJ McGee is a recent Phoenix transplant from New Orleans. He loves film and art (Magritte, anyone?). After studying public relations at the University of Louisiana at Lafayette, AJ realized he wanted to harness his social media powers for good, not evil. AJ spends most of his free time listening to Drake and eating ice cream. If you have any music and dessert recommendations, send them AJ's way!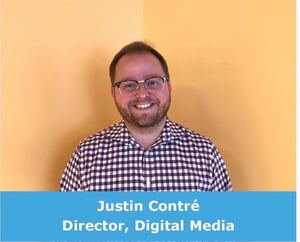 With his experience serving local, regional, and international brands, including Starwood Hotels and Resorts, NextCare Urgent Care, Yodle, Reebok, and Rodale Publishing, Justin leverages his brand marketing expertise and media-buying savvy to minimize dollars while creating compelling, memorable campaigns. Justin lives in Central Phoenix with his wife Amy and is a graduate of ASU. He is also currently finishing his MBA at the University of Arizona's Eller School of Management with a dual concentration in marketing and finance.
Beyond his work career, Justin is a travel enthusiast, a terrible golfer and an aging snowboarder with sore knees. He is knowledgeable in Star Wars minutiae and plays a mean game of Scrabble. He has been known to rock pairs of brightly colored pants and/or the occasional bowtie.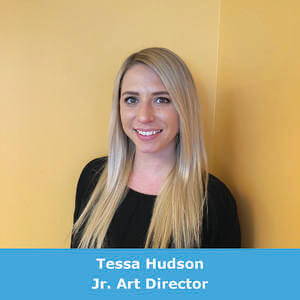 Tessa is originally from Minnesota but moved to Arizona ten years ago to attend ASU. She then realized her love for advertising and moved to San Francisco to attend Miami Ad School for Art Direction. Tessa just moved back to Arizona six months ago with her husband. She loves traveling and being active, and in her spare time likes to teach yoga. Tessa is very excited to be a part of the LT family.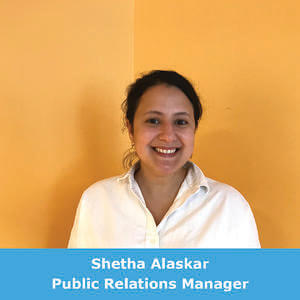 Shetha Alaskar is a recent Phoenix transplant, arriving in Phoenix in July from beautiful Seattle. While still adjusting, she loves the sunny fall weather, Phoenix's foodie scene, and hiking trips up north. After graduating from New York's Barnard College, she has worked in the public and political sectors for organizations like the US Senate, focusing on communications and public affairs. In her spare time, she loves to read, play with her French bulldog Fred, and cook for her family and friends.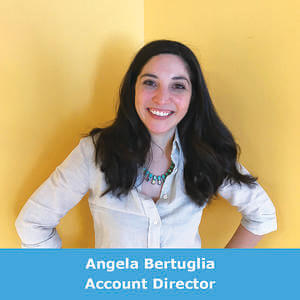 Hailing from the tiny town of Cottonwood, AZ, Angela grew up near the beautiful red rocks of Sedona but moved to Phoenix to pursue a degree in English/Business from ASU. After college she then moved to NYC. After living in the Big Apple for 10 years, Angela grew tired of pizza rats, freezing weather and tiny apartments, and moved back to the Arizona sunshine! Outside of work, Angela loves spending her time with her happy baby girl, Isabel June, and her husband Peter. She also enjoys baking, hiking and watching Harry Potter marathons.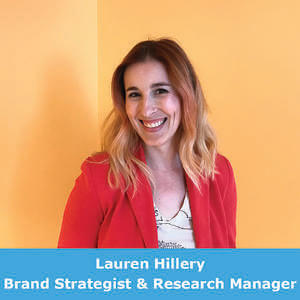 Lauren is a Phoenix native...yes, there are a few. It took her only a couple of decades, but she's fully embraced her Phoenix roots. With a background in writing, she's always found that her words added value to any client or organization — PetSmart, Massage Envy, Alliance Residential — but is a self-admitted branding nerd and proud of it. As a fair warning, she's a lover of puns and baking delicious confections. And when she's not creatively solution solving, you can find her playing keys in the local alt-synth-rock band, The Edisons, running with her pooches and her local retail shop Gather at The Churchill.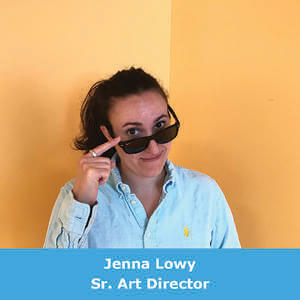 Despite her first agency assignment being a multimillion-dollar integrated Super Bowl campaign, Jenna maintains that her most fulfilling work stems from challenging briefs requiring thoughtful creativity and problem-solving. Her passion is finding the sweet spot between high-caliber creative and work that produces results for her clients.
Jenna comes to LaneTerralever with 6+ years of advertising experience that followed 4 years of working in various aspects of production in New York City. She graduated from the University of Arizona with a major in Art and Photography, and later continued her education with a degree from Miami Ad School Brooklyn before launching her ad career.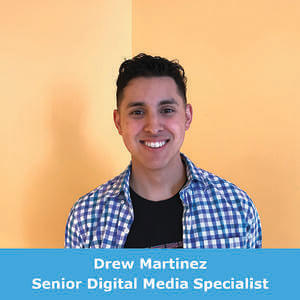 Drew Martinez is a native of Phoenix, Arizona. Outside of living and breathing digital media, Drew has an affinity for experiencing different cultures. He has visited places such as Thailand, the Bahamas, Cancun, and more! Drew loves to dabble in sports betting, determining the best games to include in a good old-fashioned parlay or figuring out the best money lines to go after. He is thrilled to join the LT team!
Come on by the office and say hi to all of our newest employees!