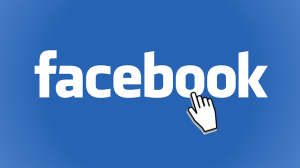 Having enjoyed its status as the largest social media platform since 2012, Facebook is the everlasting trendy topic. The question on many of our minds is what's next. As we kick off the 2015 with the beloved mantra of "out with the old and in with the new" in mind, brands and businesses alike are digging deeper to find the latest and greatest tech and innovation. Facebook is no exception. Here are three things that you can expect to see within the year.
Drones and Internet Expansion
Facebook leads the Internet.org initiative that launched in 2013 with plans to connect the entire world to the Internet. The initiative focuses heavily on improving Internet access to underserved countries through wireless signal drones. Facebook's acquisition of UK solar-powered drone maker Ascenta may have seemed strange to some initially, but as Facebook's purposes have been unveiling, they are taking the world by storm. It has been reported that the group hopes to get the Internet connectivity drones in the air by 2015.
Improvements in Messaging
Although Facebook was denied its $3 billion offer for Snapchat, the social mogul acquired the competitor messaging app Slingshot, a different option of ephemeral messaging app. Facebook's other popular instant messaging app, WhatsApp, is scheduled to undergo some changes this year. The WhatsApp currently has claimed over 600 million monthly active users, and is growing at a rate of 300 million additional users per year. WhatsApp plans to launch a new voice-calling feature in the first quarter of the year. Similar to Skype, the app will allow monetization of the app with low international rates to make calls to any phone number and free calls to other WhatsApp users. Despite these apps, Snapchat is still the preferred platform amongst college-aged students.
Virtual Reality
Facebook also made a $2 billion deal for the acquisition of virtual reality headset makers Oculus Rift. This was another deal that sparked controversy amongst the industry observers, as everyone was intrigued but unready to commit to the idea of virtual reality. In an attempt to legitimize the virtual reality industry and make a long term bet on the future of computing, Zukerburg made the investment with no immediate market potential for return. However, the acquisition has served valuable in enhancing Facebook's developer relations, which tells us that the next groundbreaking enhancement to the social platform could be right around the corner.
What else can we expect next year? Undoubtedly Facebook is sure to throw us some curveballs, likely in the fields of app development, video enhancement, and large acquisitions. Until then, we look forward to what the largest social media platform will come up with next.