You may think of Instagram as a photo-sharing tool used by millennials and brands. Since its launch, Instagram has expanded its horizons as far as marketing and advertising goes. According to Forbes, Instagram now has 1 million advertisers. The platform is making big strides on the advertising front, to say the very least.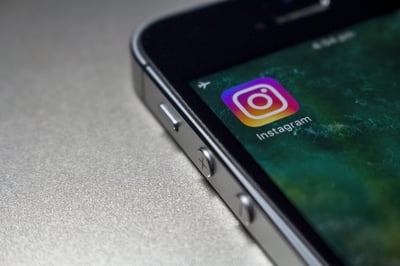 To whom do they owe their success? Forbes reports that small businesses are responsible for the increase in advertising on the platform. Besides the number of marketers, the number of "business profiles" has increased tremendously since the launch of Instagram ads in September 2015. Over 8 million "business profiles" now exist on the platform, allowing users to communicate directly with brands and businesses. Getting in contact has never been easier.
This didn't occur out of nowhere. Instagram has been focusing more heavily on the success of small businesses on the app. Small businesses now make up the majority of advertisers on Instagram. According to James Quarles, Instagram's VP of Business, "Businesses are drawn to Instagram because it's a place where people follow passions, everything from mainstream interests, like their favorite musician, to niche hobbies like candy art." Simply put, the platform is creating a new space for businesses and consumers. The experience a consumer has on Instagram is unique compared to its competitors. EMarketer expects Instagram to surpass $6.8 billion worldwide in ads by 2018.
Boomerang and Hyperlapse are among the many tools small businesses find useful when advertising on Instagram. Not only are these tools fun and easy to use, but they create content that's more engaging with the click of a button. Small businesses love these features because they're user-friendly for the least tech-savvy person around. Carousel ads are another tool that marketers are finding to be helpful. This allows for multiple products to be advertised in one post. Single image Instagram ads are a thing of the past. Since the roll-out of Instagram's new feature, businesses are loving the diversity in the kind of content they can advertise. Another useful tool? The ability to target users. Instagram allows advertisers to target their content to those who have already shown interest in the product. Ways to measure this are visits to a company website or following publications who have already advertised the product.
We anticipate Instagram to continue rolling out new features, as they've made more changes in the last year than in the previous five. Stay tuned for more insta-worthy updates!