Just when you thought the world of Twitter couldn't get better, enters:
the Twitter "Buy Button.
" The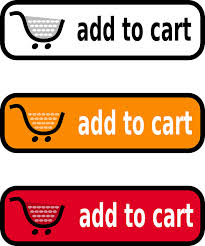 powerhouse social platform now wants you to shop while you tweet.
Nowadays it's hard to find someone who doesn't shop online. In fact, in 2014 more than 80% of the online population used the Internet to make a purchase. Brick and mortar shopping is dwindling in popularity and e-commerce is gaining speed. Even Black Friday, the biggest brick-and-mortar shopping day of the year, is being threatened by Cyber Monday.
Twitter is not skipping a beat to hop on the social commerce ("s-commerce") online shopping trend. The Twitter buy button kicked off testing in mid-September, and it allows tweeters to view tweets with product options. If they like what they see, one tap to the "Buy Now" button will offer additional product details. They enter their delivery and payment information, and BAM! Transaction completed.
Twitter is not the first s-commerce platform to arise from the ashes. Facebook came out with a similar concept in July of this year that allowed Facebook users to buy products from posts without leaving the social platform. It is not convenient for users to have to click on an ad, be re-directed to a new website where they have to search through tons of products to find the original image they saw on Facebook.
Cutting out the middle man
From apps to social media to websites, the success of online shopping lies with whether or not you can persuade someone who might be interested in buying a product to actually carry out the purchase. Generally the check out is accompanied by a long series of steps that brutally cut down potential customers. The most deterring steps are getting the potential buyers to find the right product, continue to the checkout screen, and laboriously enter their card information.
The new social 'buy now' buttons cut out the steps by allowing shoppers to stay within the comforts of the social platforms' domain, and even if a user has never bought a product from a particular merchant, their payment details have already been stored on the platform; they need not be re-entered. The purchasing process requires two clicks - one to buy and one to confirm - and the item is on its way to the buyer's doorstep.
By making the purchasing process easier, social platforms have the ability to get consumers spending more on e-commerce products. That is something that online retailers should be very interested in implementing.
Benefits for social platforms
If these buy buttons roll out well, social platforms could earn money by charging a fee in exchange for processing payment and improving transaction conversion rates. The platforms could also use the purchases to more effectively portray return on investment to advertisers, encouraging them to invest more in social advertising and initiate larger social campaigns. The database of stored credit card information could also help Facebook with other commerce-related shopping endeavors.
What this means for marketers
The buy button addition could have a big impact for social marketing. The introduction of these buttons will revamp the relationship between the consumer and the business. This evolution of social marketing has the potential to shift the primary objectives for social media marketing from brand awareness to a stronger focus on lead generation. Marketers will need to think creatively if they want to fulfill the newly created potential of social commerce.