If your work is in the realms of restaurant marketing chances are you are reading this article to gain insight on incorporating social media into your marketing model.
In the midst of the social takeover era marketing your restaurant on Facebook and Instagram is a must. There is a lot of controversy about how social media should be used from a B2C standpoint. Should businesses use social to build friendships with their consumers? Are consumers even interested in building these friendships, or are they simply on the prowl for useful information? Are social ads worth the added cost?
Many restaurant owners and marketers are enthusiastic about drawing in clientele through strong social engagement; however, they often don't know how. Incorporating social into a restaurant's marketing mix can be an effective way to generate brand awareness and spark interest in your food, ultimately drawing more customers through your door.
Today I will highlight some useful tips for Instagram, Facebook and Twitter that can help fill your dining room.
Facebook
Research shows that roughly 71% of adults are active on Facebook as of September of 2013. That number has only grown over the past year.
Cover photo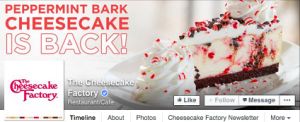 The cover photo on a Facebook page is the first thing that consumers will see when clicking on a restaurant's page. Use this space to your advantage. It can be used to display some of your most delicious dishes or to inform followers about promotions. Make sure to update this image as the menus and promotions change.
Profile picture
The profile image for your page should display your brand logo. This is an essential hook to generate brand awareness.
Tabs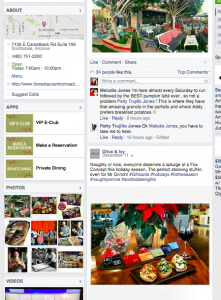 The tabs on Facebook enable businesses to organize their page. Learn how to make custom tabs here. Tabs are incorporated on the left hand side of the page and should include photos, menu information, events, specials and hours. Also make sure that active links to your website are included in the about section in addition to location and contact information.

Content
Be sure to post plenty of photos of your food. Research shows that photos are the most liked and shared content on Facebook. These visuals are a great way to get your product in front of the consumers by the click of a button. Photos should be included in a Facebook album and added to a tab on the homepage.
If your restaurant hosts contests or rewards programs (and if it doesn't you should really consider it), be sure to use Facebook as a medium for information disbursement or hosting. Posting offers exclusive to Facebook followers is also a great idea. Give deals to customers who "like" your page and invite friends to do the same.
Targeted ads
Facebook has a great ad-targeting algorithm. This feature allows admins to conduct very specific, niche targeting that enables you to target your ads to be seen only by users in your particular geographic location with similar likes and pages that they follow.
Instagram
Instagram is an extremely popular networking site. In fact, as of December 2014 there are slightly over 300 million active users on the app from a variety of age ranges. Instagram is a platform that allows users to like, share, and search images from friends, family, and favorite brands. It also has seamless integration with Facebook, which is handy.
Hashtags
Hashtags are huge in the instagram world. On social media sites, a hashtag is a word or phrase preceded by a hash or pound sign (#) and used to identify messages on a specific topic. Incorporating trending hashtags (Ex. #nationaltacoday), niche hashtags to your industry and campaign-specific hashtags in the comment segment of your posts you can drastically increase your post engagement, as well as your account following.
Content
As instagram is highly visual, be sure to post photos of your delicious menu items, employee candids, and customers having a great time at your restaurant. Also encourage customers to post photos of their favorite menu items and tag you. This engagement and participation will encourage a stronger B to C bond and get the customer involved with the brand which promotes loyalty.
Photo contests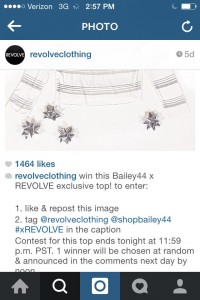 Instagram is also a great host for photo contests. Restaurants can offer a gift card and encourage users to post a contest related image with a contest hashtag and link back to the restaurant. photo contest can motivate consumer engagement through participation. They can generate a lot of consumer loyalty by getting consumers involved and developing relationships. They can also generate brand awareness amongst their costumer's own Instagram following.
The takeaway
Instagram and Facebook can both be extremely effective and cost-efficient tools for restaurant marketing. However, these are not the only effective platforms for restaurant marketing. Twitter, youtube, Pinterest, and Yelp are also great platforms to boost your restaurant rep and get people in the doors.
We'd love to hear from you. Have you used any of these, and how did they work out for you?