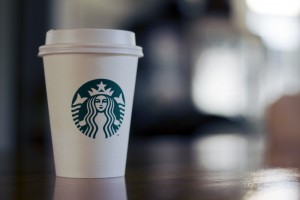 Ordering at Starbucks and media pitching have numerous parallels, many of which can be intimidating. With practice and these basic guidelines, your next media pitch will be a breeze.
Consider Your Cravings (Know Your Audience)
When ordering a drink at Starbucks it's important to consider your cravings, and also to know your barista to ensure ultimate satisfaction and service. The same is true for when pitching a story to the media. Making sure that you thoroughly research a reporter prior to contacting them is essential to the success of your pitch, and will increase the likelihood of your story being covered.
The Craving:
Research the reporter's previous stories and the outlet they work at so you can better understand the reporters' beat, giving you insider knowledge on their cravings.
In Like Flynn:
Think of the reporter as your barista, the key to optimal service is establishing a good rapport and building a personal relationship. Most baristas will see you walk in the door and have your drink waiting for you before you even pay. Establishing this same type of relationship with a reporter is easier said than done. However, if you are responsive, accessible and show that you want to help educate their audience, you will quickly become valued resource.
Choose a Size (Keep It Short and Sweet)

Starbucks is known for its name-specific drink sizes, but choosing the perfect size for your skinny peppermint mocha is not a science, it's more about preference. Creating the ultimate pitch also is a lot about reporter preference, but it's always best to keep it short and sweet. Reporters often have multiple deadlines and don't have time to sift through lengthy pitches, so keeping your pitch concise will increase your chances of receiving a response from the reporter.
Know the Lingo (Do Your Research to Become an Expert)
Have you ever asked a Starbucks barista for a small cold coffee with a little bit of caramel and received a blank stare in exchange? That's because Starbucks has coined a unique coffee lingo only a true connoisseur would know. However, with repeated research trips to the Starbucks counter the words tall iced, 2 pump caramel coffee will become second nature to even the most amateur coffee drinker.
While you may not get a blank stare from a reporter for not knowing the lingo, you could decrease your chances of having your story picked up. The same research theory applies when pitching a story to the media. Conducting thorough research and providing in your pitch the facts, figures, photos, and trends that a reporter might need, will position you as the subject matter expert.
Add a Little Flavor (Keep It Interesting and Unique)
If you have ever visited a Starbucks, you know that the possibilities for creating a specialty coffee drink are endless. Building a custom pitch for your story or news release is much like layering on the flavored syrups and seasonal drizzles. While adding flair is key to grabbing a reporter's attention, be careful not to layer on too much, or you might deter them from even reading it. Keep the pitch brief and personalized, and make sure you have a creative hook that appeals to the reporter and their beat. Also, thinking outside of the box is always encouraged. Consider spicing it up even more by turning your pitch into a media drop and deliver a tangible item that is sure to tantalize their taste buds.