In our Faster, Hypr, and health driven society consumers are starving for tech to be included in their dining experiences. To save time, they are dining in less frequently and choosing food operators that provide a fast and convenient experience. With a growing number of fast casual concepts providing freshly prepared foods quickly, food brands must find new ways to differentiate themselves, keep business in the restaurant, and think outside of the bun. In this article we will share a few tips that will help your brand fry, sear, and roast the competition.
Improve Consumer Lifestyles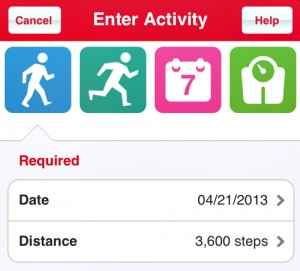 Healthy living is trending and statistics show that consumers are craving healthy options as well as menu transparency. According to the Technology in Restaurants 2014 study by Mintel, 54% of people look up nutritional information on menus prior to ordering, and this statistic has raised 16% since last year. By supplying a nutritional menu in-house, providing healthier options, and making your nutrition values easily accessible online, you provide consumers with the exact information that they want. Some brands are getting very seasoned in their rewards programs too. Walgreen's for example, recently announced that they are launching the first ever rewards program for consumers who choose healthier food and lifestyle options. The drugstore has created a smartphone app that allows consumers to accrue points by tracking their progress toward a goal.
Aid in Out of Store Process
Technology is everywhere, and it's being integrated into the eating/purchasing process. Many restaurants are using tablets for ordering and menu viewing functions. This is a quick and easy way to speed up the dining experience and add a little tech swag to your restaurant. Some places are even using tablets for payment methods. The value of technology integration to speed up the process for busy consumers trumps the concern for privacy. In fact, 69% of diners prefer loyalty programs that issue points toward future purchases, and 37% choose brands that issue surprise items and discounts for loyalty cards. Loyalty programs are a great way to motivate consumers to come in and keep coming back.
Breakthrough Marketing
Coming up with ways to let your consumers speak for your brand through social media is a great way to establish your credibility. Offer discounts to customers who take pictures of their meal at your restaurant and tag your business. Offering discounts or coupons for online reviews is another way to encourage social engagement and boost your restaurant's reputation. After all, in the restaurant realm, word of mouth is everything. Many people Yelp restaurant reviews before choosing a restaurant. In fact, in the 2014 Technology in Restaurants study, 14% of respondents said they gave a positive review online after a good dining experience, and 17% picked a restaurant because of a good review.
Crowdsourcing for new flavor combinations and entrees is another option to get your consumer involved. The Baskin Robbins Big Thaw contest and Auntie Anne's 12 days of cheer cup game are great examples of this.
Create a Unique Dine-In Experience
We've all heard a friend or co-worker chat about how great the atmosphere of a restaurant was, but what does that really mean and how can technology be incorporated to enhance it? The success of the Starbucks franchise is a real world example of how technology can fill your business. The statistics don't lie: 29% of consumers pick brands who have free Wi-Fi, and 28% of consumers said that they would linger if charging stations were available. 42% of consumers also said that they wouldn't mind waiting to be seated if entertainment was provided. Some restaurants are taking this to action by providing video games and trivia to customers waiting in line.