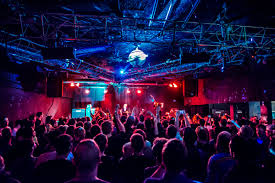 Like most of America, Latinos love their entertainment. This includes sporting events, movies, dining out, and a variety of music styles and genres.
And much like everybody else, our tastes in entertainment vary. Music is a great example. From rock en Español, reggaeton, hip-hop, metal, Norteño, classic rock, pop, etc., Latino musical tastes are as varied and diverse as we are.
Family oriented entertainment is big with Latinos, but that doesn't mean that everything has to be a family focused group activity. For example, sporting events characteristically are, but professional sports can be prohibitively expensive for an entire family. Marketers should seek to include Latinos in all facets of the entertainment industry, family-oriented or otherwise.
Non-Family Entertainment
Live music venues and casinos are doing very well in attracting Multicultural audiences and their entertainment dollars. Going out as a couple or having a girls'/guys' night out are popular. A Phoenix DMA Scarborough survey release cited that in February 2014, more than 356,000 Phoenix area Latinos had visited a casino in the previous 12 months. During that same time period, Latinos were more likely than non-Latinos to have visited an Arizona casino*. The number of Phoenix area Latinos who are visiting casinos has grown by 6%, while the number of non-Latino Whites has decreased by 1%.
The live music experience continues to be part of the casino experience for many, whether it's a headline act, a dance band, or a tribute band. The guys'/girls' night out is a strong choice for these experiences - we all want to hang with our compadres or comadres. Look around at various casino offerings and you'll find a variety of music acts focused on Latino audiences, for younger (21 – 34 years) as well as older audiences.
Technology y Entertainment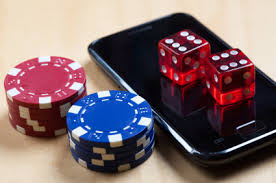 Being at the front of the technology curve (especially with mobile) also shapes the way we access entertainment. Nearly three out of four Latinos own smartphones and are twice as likely to buy tablets than non-Latino Whites.
Additionally, Latinos:
Continue to grow their multi-screen video viewing in their daily routines
Spend 68% more time watching video online
Spend 20% more time watching video on smart phones
Spend an average of more than 8 hours watching video online on a monthly basis, more than 1.5 hours longer than the U.S. average
But phones aren't just for individual entertainment. When planning for events, you'll see mobile users accessing schedules and making ticket purchases. At the event, phones are the go-to for photos and sharing the event via social media with their friends.
Whether live or digital, Latinos are plugged into the entertainment world. If you're in the industry, is this audience aware of what you have to offer?
*Source: Hispanic Scarborough 2014 Release 1 (Mar 2013 – Feb 2014), Phoenix DMA, Base: Adults 21+