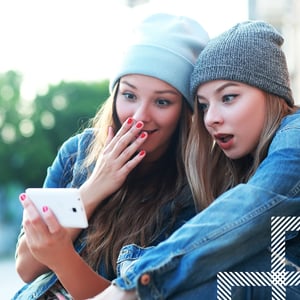 Just weeks after Google vowed to take a tougher stance on hateful, offensive and derogatory content, YouTube has announced a new policy change: The social network will not allow ads on channels that have fewer than 10,000 views total, across all their posted videos.
Prior to the change, participating in YouTube's advertising program was fairly easy, with account owners needing only to apply to run ads next to their videos.
YouTube has encountered a lot of criticism recently, with a number of large brands pulling their advertising after they found their ads were running on videos espousing racist and anti-Semitic views.
Following the backlash, Google promised to more effectively remove ads from content that is attacking or harassing people based on their race, religion or gender.
In a blog post, Chief Business Officer Philipp Schindler writes, "We'll also tighten safeguards to ensure that ads show up only against legitimate creators in our YouTube Partner Program—as opposed to those who impersonate other channels or violate our community guidelines. Finally, we won't stop at taking down ads. The YouTube team is taking a hard look at our existing community guidelines to determine what content is allowed on the platform—not just what content can be monetized."
Implementing a view minimum creates a certain level of protection. In a perfect world, videos and channels that are offensive and inappropriate stay obscure, never finding enough of an audience to grow and reach the ad view minimum.
In addition to removing ads from content, Google said they're planning to introduce new tools for advertisers to help manage where their ads appear across YouTube and the web. These new tools including changing the default settings so that they meet a higher level of brand safety, account-level controls for advertisers to exclude specific sites and channels from their AdWords for Video and Google Display Network campaigns, and new controls to make it easier for brands to exclude higher risk content and fine-tune where they want their ads to appear.