It is no secret; mobile shopping continues to grow and is directly influencing holiday shoppers and what they are purchasing. Mobile has created this new breed called super shoppers. Google defines super shoppers as "savvy mobile users who are open to new products and brands. They're constantly on a quest for the best. And they keep on shopping well after the holiday crowds have dissipated."
So how is mobile influencing in-store and online purchasing patterns and what should brands be looking for this holiday season? According to Google, here are a few things brands should be aware of: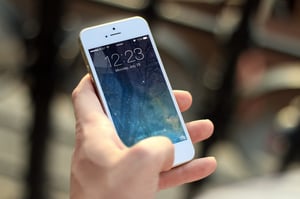 Don't count on brand loyalty
Mobile makes it easy to browse multiple stores and brands; no matter where the user is browsing from, they have hundreds of brands at their fingertips. In fact, after searching Google, 76% of shoppers have changed their mind about which retailer or brand to purchase from.
Takeaway: Don't count on your brand's name to carry much weight. Super shoppers keep their options open.
Mobile is the new window display
64% of shoppers turn to mobile search to look for ideas before heading into the store. They are browsing to look for inspiration and discover new brands and products along the way. Similar to years ago, when holiday shoppers would turn to the famous window displays for inspiration.
Takeaway: Be readily available when the super shopper is browsing. This gives you the opportunity to be discovered.
They want the best and coolest gifts, not the cheapest
Mobile searches related to "best gift" grew 70% over the past year while "cheap" or "inexpensive" gift grew only by 35%. Shoppers not only want the best, but also "unique" gifts (think Etsy). The mobile search "unique" gifts grew more than 65% and "cool" gifts by 80%. Shoppers also like to turn to YouTube for product reviews; mobile watch for product reviews on YouTube has grown 60% year-over-year.
Takeaway: Think about creating YouTube videos describing your products. Also, remember that cheap or inexpensive terms aren't catching the audience like they used to.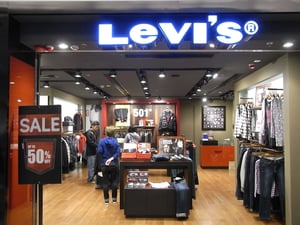 Mobile and in the store
While many people shop online, mobile is also the gateway door into the store. 76% of people who search for something nearby on their smartphone visit a related business within a day, and 28% of those searches result in a purchase. Also, when shoppers are in the store, they expect retailers to show relevant information on their mobile devices i.e. coupons.
Takeaway: Make sure you can provide details to visitors in the store, so they can discover information at their fingertips. Also, make sure the visitor can find your store when they search for locations in your area because there is a 76% chance they will end up at your place!
Super shoppers shop until they drop. While November to December online conversion rates just keep on climbing, it is important for marketers and brands to note that even after the holiday season, this super shopper is not going away. Understanding when this consumer makes decisions and being there at the rights times is crucial for a brand. If you, unfortunately, did not consider this mobile super shopper in your 2016 holiday marketing plan, remember it for 2017 because mobile shoppers will just keep on growing.