Google Wallet and Venmo and PayPal, oh my!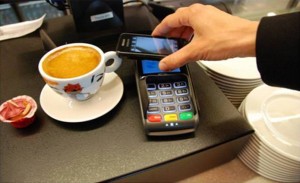 The mobile payments business in the US is evolving rapidly, and the evolution is just beginning. In addition to the conventional credit cards, debit cards, and prepaid cards, consumers can now utilize mobile wallets, apps, and NFC- enabled technology. For payment companies, the space is crowded, and with nonbanks such as PayPal, Google, and Venmo – as well as small start-ups – jumping into the fray, it is getting more crowded every day. What are these companies going to do to get customers to choose them out of all the options they have?
The industry may be new, but it is gaining speed. A study released in March 2014 by Bain & Co. reported that 6.6% of consumers in the US have used their smartphones to make in-store purchases. While this is not a massive number in itself, that percentage rose by 103% in the US between 2010 and 2013, and many respondents said they expect to use smartphones for purchases in the next few years.
On the other hand, some people argue that mobile payments are a solution in search of a problem, as it is just as easy to swipe a card to make a payment as it is to swipe a phone. This is the challenge for payment companies. Since people aren't necessarily looking for an easier way to pay for merchandise, payment options need to offer something more. "As the payment world evolves and more options become available, consumers will have more payment choices than they know what to do with," says Robyn Kaiserman, Financial Services Analyst for Mintel, "The winner(s) in this space will be those companies that can make consumers' lives easier and, in the process, also give them more control over how they spend and manage their money."
Who is doing it right?
Starbucks is ahead of the game with its new mobile app. The app allows Starbucks enthusiasts to load money into their Starbucks accounts so that customers don't need a card when they purchase Starbucks. That app also includes rewards, such as free drinks when you visit frequently.
Venmo is another free mobile app that allows users to pay anyone instantly without the hassle of personal checks or the necessity of online bank transfers for same bank users. The Venmo app does this by using money you have in Venmo or by linking a bank account or debit card in seconds. Even taxis are hopping on the mobile payment train. Huge transportation companies like Lyft and Uber have seen amplified success by making transactions more accessible to consumers with discounted rides through mobile apps.
Tips to get to the top
What makes these popular platforms outshine the rest? The secret is in branding and convenience. A major issue for most payment brands is that their brand recognition is very low. Except for the four major credit card companies – Visa, MasterCard, Discover, and American Express – and PayPal, most people are not familiar with the newer payments brands. This is a hurdle that will have to be overcome if they want to gain market share, especially as there are so many options competing for attention.
Consumers respond to incentives and want options that are convenient to them. That means it's time to get the creative juices flowing. Find ways to cut out the payment middle man. Create a simple app and rewards system for your mobile payment service. This will be the deciding factor when it comes to the consumer choice between payment cards and mobile apps.
Credit cards still have a place - for now
Traditional banks still have some advantages over many mobile payment methods: they have deep pockets as well as a customer base already familiar with their products and services. When it comes to alternate payment methods, security is still an issue, and credit cards are still currently seen as more secure mobile payment. But as the boutique payment companies streamline their sector, the big banks will be forced to jump in the game.
The takeaway
There is perhaps no other area of financial services that is changing as quickly as payments. New technology and partnerships appear every day, all in the interest of changing consumer behavior as it relates to this most basic transaction.
The challenge for the industry, however, has not changed. How do you change a behavior that few people find onerous to begin with? The answer is twofold: aim at those with the least experience with the old behavior – young people – and provide added value to everyone by expanding the payment experience beyond merely paying for merchandise. There is plenty of opportunity for companies that can do this, but time is of the essence, as consumers will begin to migrate toward the solution that suits them best. Once they choose, as in much of financial services, it will be difficult to get them to switch.